By Murtaza Edries – 7th Edition, Page 44
Customer service is important because unhappy customers can fire us from our own businesses anytime by taking their purchases to our competitors. True and serious business people understand how quickly losing customers can reduce their revenue and profitability. We are in business, especially in the service industry – constituting 56% of Afghanistan's GDP in 2017 – because customers buy our products. Our businesses depend on repeat purchases of our customers. As Professor and author of Out of the Crisis writes, "profit in business comes from repeat customers, customers that bring friends with them." Its common knowledge that it's many times less costly to sell to existing customers than it is to new ones.
What can we do to fix customer service in Afghanistan? Here are a number of key steps for you to consider:
Acknowledge the Bad Customer Service

Observe employees' interactions
Ask customers for feedback
Review customers' feedback



Fix Your Products & Processes

Your products should best serve the customers
Provide value-based customer service
Deliver quality products and processes



Recruit the Right People

Hire merit-based
Put the best employees in the front line
Assign roles based on employees' talent & abilities
Build diversity in the workplace



Invest in Training & Coaching

Organize coaching & mentorship for employees
Improve skills and change attitudes
Make customer service second nature
Avoid old-school lecturers
Assign practioners as trainers



Build a Customer-centric

Organizational Culture
Take care of your customers
Put your customers first
Build trust with the customers
Develop a problem solving culture
Respect your customers
Make employee vacations mandatory
Above all, customer service excellence results from our ability to interact with people with passion, care, and empathy – human skills – that we can only learn over time. Improving our customer service isn't a choice anymore. As our economy becomes more competitive, bad customer service will become a comparative disadvantage that may cost us our businesses. The brief menu of steps in this article will only help you begin the journey.
See Also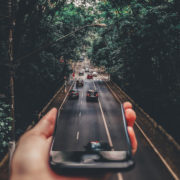 There's so much more to consider that goes beyond the limit of this article. Feel free to share your experiences, thoughts, and ideas with us at [email protected] for future posts on the topic.