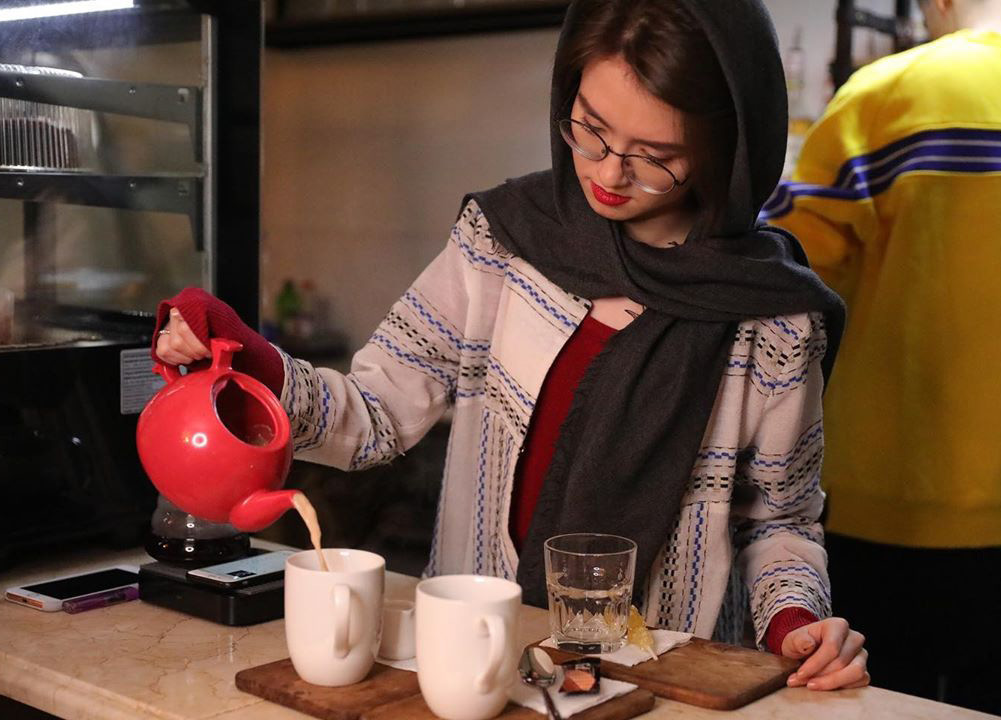 Interview By Jamshed Habibi Managing Editor at BusinessDNA
Follow Fatemeh Jafari's inspirational story of overcoming barriers to build a better life. At 21, she left her hometown in Karaj and moved – alone – to Tehran, to continue her education, and to open a coffee shop. She has proven to us that if you want to achieve your dreams, nothing can stop you.
Fatema opened Telma Cafe in Ferdowsi Station in Tehran, 2019. Besides coffees, herbal teas, and shakes, Telma also serves cakes, desserts, pasta, pizza, salad, and – most importantly as far as we are concerned – Afghan food to die for. We had a short conversation with Fatemeh to let you learn more about her.
Follow Telma Cafe and Fatimah Jafari on Instagram for more revelations. @telma.cafe @fatimahjafarii
Hi Fatemeh. Tell us about yourself?
I come from a middle-class family. We are four siblings and my parents. I am currently in my third year Law degree in Tehran. Previously, I was living in Karaj. After admission to the university, I rented a small room in Tehran alone, as commuting to and from Karaj every day was time-consuming and costly.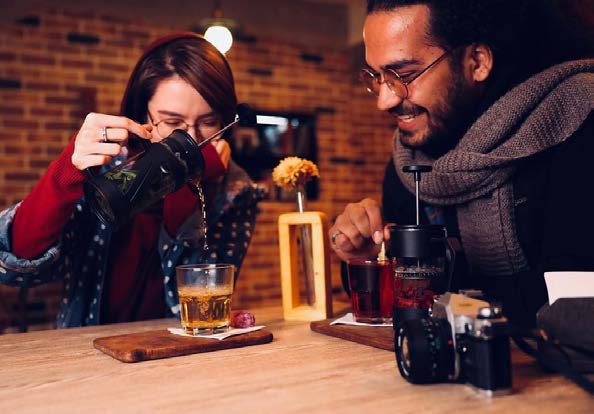 Walk us through a normal day of your life?
I'm a night owl, not so much a morning person. Still, in the mornings, I visit the cafe. Due to lockdown, the classes are virtual. This actually makes managing the cafe more doable. Everyone in our crew is mature and friendly, which makes it fun for me as a young entrepreneur. [Hawai ham degar ra darem -داریم را همدیگر هوای ], meaning, we take good care of one another.
You're a 22-year-old entrepreneur, how did that happen?
[Chuckles]. I often ask myself why I got myself in business at a younger age. I started to work when I was still quite young. My first job was in accounting, the experience and skills of accounting came in handy as a first-time entrepreneur for me. My aim was to open a cafe in Germany. One day, a friend of mine suggested why not open a cafe in Tehran? I took it seriously. It's much harder than I imagined, but the secret of my progress is patience.
Why did you open a cafe?
I am a coffee lover. Starting a coffee shop is something I feel passionate about, so I don't mind spending my time and investment on it.
How much money did you invest in Telma Cafe?
I won't tell anyone. [Just Kidding] The initial outlay was around $38,500.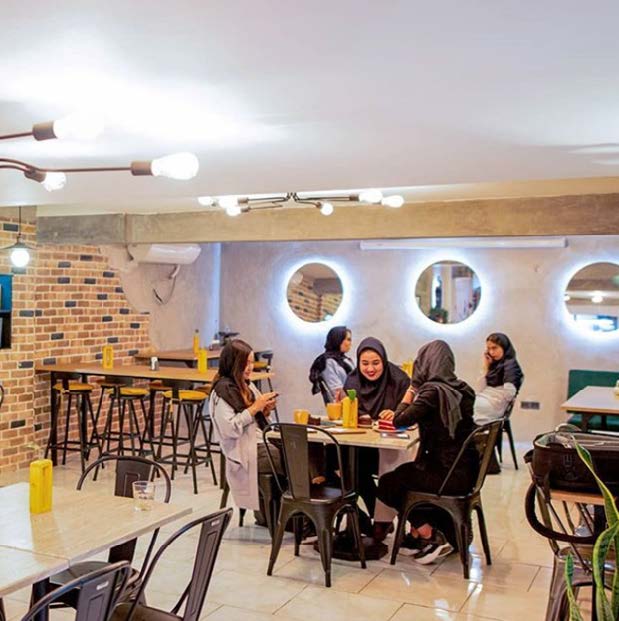 What is so special about this basement?
I rent the basement we set Telma up in from an internet company. Our budget was low when we launched. This was a wrecked basement, and we restored it. Now our rent is higher – $775 rent.
Define Telma in three words?
Hope. Embracing Diversity. Empathy.
How COVID-19 affect the cafe during and after the lockdown?
At peak business, three hosts serve customers all day in the lounge. We enjoy keeping busy. There are 4 tables for 2 people, 4 tables for 4 people, 2 tables for 12 people, and 1 table for VIP for 6 people. At maximum capacity we can serve 50 customers at once. Customers' usual orders for the day are morning coffee, noon lunch, and afternoon cake & coffee, and nightly dinners. But we've had our share of problems. Due to the lockdown, the cafe was shut for two months, and after the reopening our barista and waiters didn't show up. Currently, I am managing all on my own. Presumably, the cafe will get back into its usual flow in a couple of months. Most of our regular customers have started to show up again. They feel safe because they can see we have proper sanitization of the cafe tables and atmosphere.
What was it like to open Tehran's first Afghan cafe, what is the ingredient to your success?
Telma Cafe is the first Afghan cafe in Tehran. After Telma, two more Afghan origin cafes were opened but they weren't very popular. Generally, there are many cafes in Tehran. I always strive to stay friendly with my competition. I don't see it as a competition, but friendship. Competition makes the work environment stressful.
It can be tiring. Running any kind of business is challenging. On a busy day, I take a 90-minute nap to restore.
Marketing, networking, and behaving professionally are all effective in a coffee shop business. Customers ask you for the coffee ingredients and recipe. Servers shouldn't get tired of explaining over and over again. Above all, a cafe should make top-rate delicious coffee for its customers.
How would you position Telma between other Cafe/Restaurants?
The cafe always makes a favorable impression on customers, especially tourists. Tourists curious about the first Afghan coffee shop in Iran visit us, ask us about its influence, and praise the high-quality coffee. People from different countries come to the coffee shop and network.
Once they taste the food on our menu, they frequently post on social media, recommend us, and share stories on Instagram. Admittedly, customers do marketing for the coffee shop, themselves.
Afghan visitors don't usually drink coffee, and generally request green tea. I encourage them to try coffee, but still, they prefer green tea. [Giggles].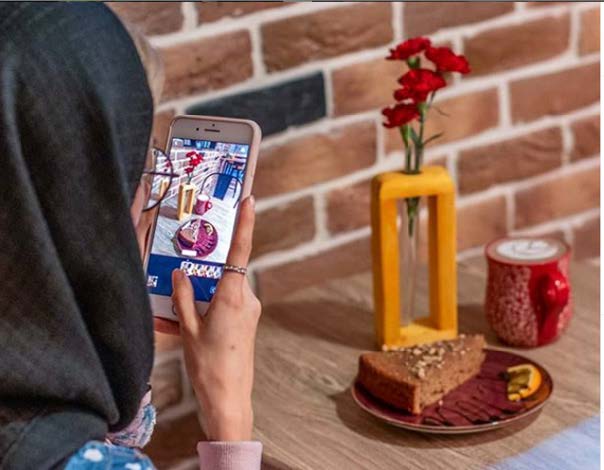 What advice would you give to your fellow peers?
It's all in your thoughts and imagination, I transformed my life by transforming my thoughts. I used to sleep 4-5 hours a day because my ambition didn't let me sleep. I left Karaj for Tehran to make my dreams come true.
Set a goal and fight for it until you get it. Young women and men come to the coffee shop seeking guidance, yet most of them are afraid of talking to their parents about their goals. I tell them to bring their parents, and I will speak to them.
The world and technology are advancing fast, and so should the younger generation. It's up to Afghan youth to give a fresh image of the country. People standing together can bring peace to Afghanistan. We will only get to peace by involving a dynamic younger generation.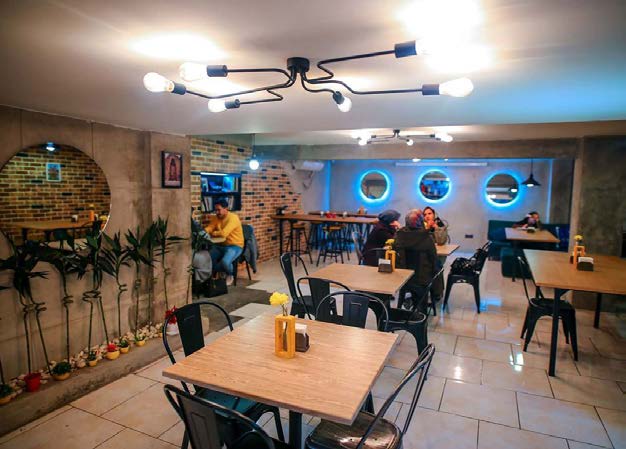 What is next for Fatemeh & Telma cafe? I'm currently planning to open a coffee shop & restaurant in Germany, and develop it as a coffee shop chain. If things work out well, I want to go to Canada for higher education. I will take care of my studies and business together. I always wanted to open a cafe in Afghanistan, but then I decided to become someone and return to contribute something more significant