Meet the Young Secret Serial Entrepreneur of Afghanistan
Soaring high from humble beginnings, Farshaid Rafi shares with us his secrets of not only one, but five successful businesses in Kabul, and why only focusing on profit rarely results in a sustainable and thriving successful endeavor. He tweets at @farshaid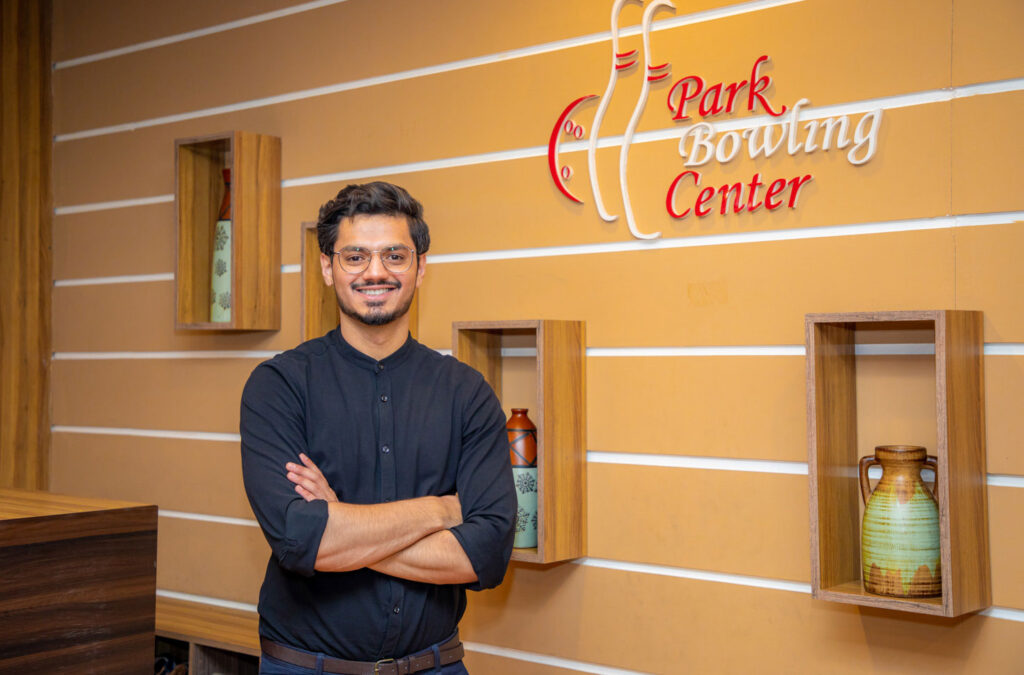 Where in the pantheon of Afghan business leaders does Farshaid Rafi belong? If you are well-versed in the business world of Afghanistan, the name may not immediately ring a bell – that's on purpose, Farshaid says. Still, we're certain that you've heard of his establishments or have even visited them yourself. Born in Kabul province in 1993 to a middle-class family, Farshaid Rafi lives, breathes, and dominates the business of entertainment and education in Kabul.
Farshaid's first business can be found at Ansari Square – or Kabul's "quasi-Times Square" – where an enormous digital billboard faces out onto Shahr-e Naw, flooding the streets and nearby homes with bright neon reds and blues until the late hours of the night. Park Mall, Kabul's most popular shopping mall, is nestled between Kabul City Center and a long line of makeshift businesses. Staring up at the building with its muted business center aesthetic, it seems impossible that a complete escape from the city called "Shahre Baazi" could be found on Park Mall's topmost floor.
Shahre Bazi is Afghanistan's largest indoor amusement park, largely successful due to its prime location and design for the uncertainty of daily Afghan life. Stepping inside from its domed entrance, colorful carousels and shrills of laughter instantly grip you, transporting you to a place that feels more like Disneyland Paris than Kabul city.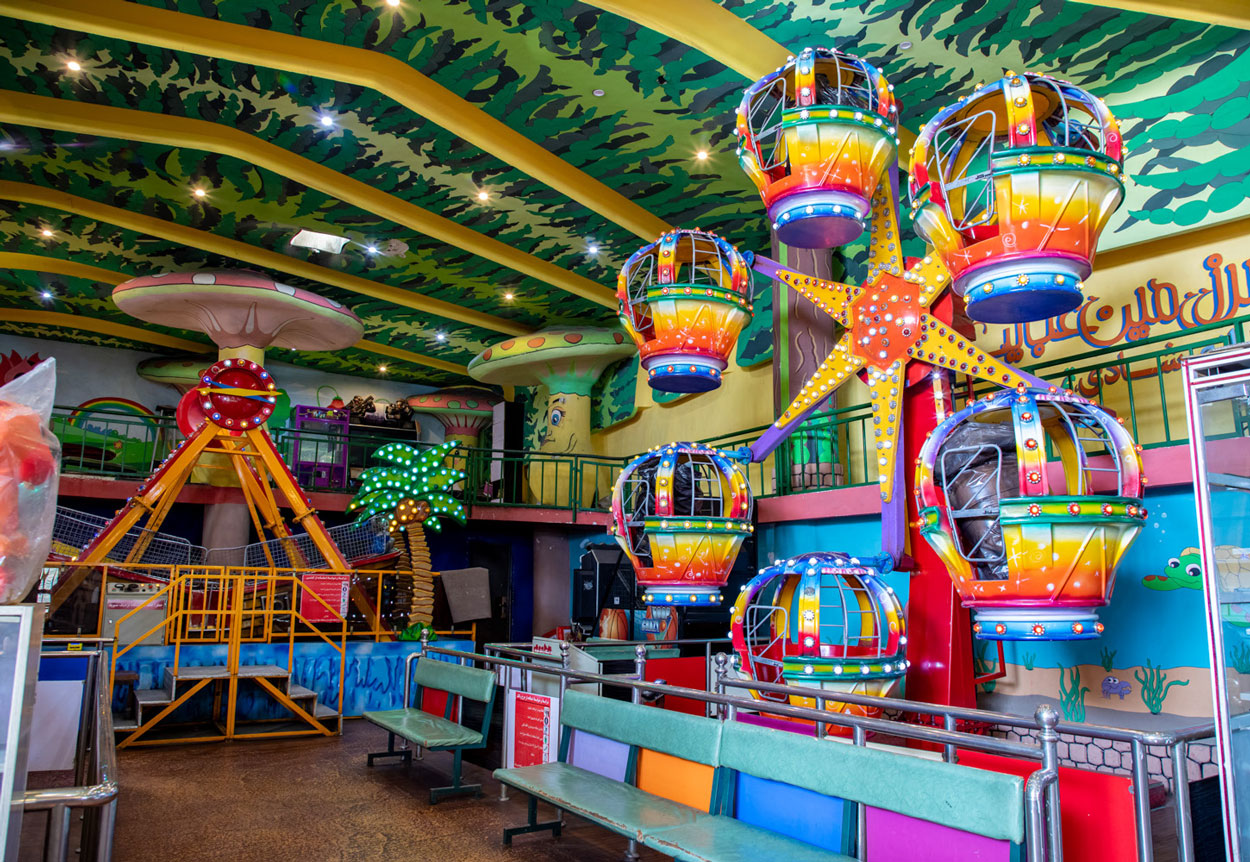 The brains behind Shahre Baazi and five other establishments – with two more in the works – doesn't boast the typical "businessman" aesthetic. While waiting to speak with Farshaid, we were greeted by a few members of his team in the process of opening Shahre Baazi for the day. As they shuffled in with their morning greetings and bursts of laughter, Farshaid was a stark contrast with his humble demeanor and reserved posture. That humbleness would be a key theme throughout our conversation. "You'll never hear me talk about the negative aspects of my fellow competitors in business. We should always applaud the successes of our competing businesses. I don't believe there is any need to share reservations or doubts about them publicly – the shortcomings of others are best kept to oneself. It's a sign of ultimate respect."
Farshaid consistently refers to his success in business as a 'team effort', starting from his family. As the second youngest child out of eight siblings, he says that overachievement is a norm among them. At five days old, Farshaid and his family went underground as the Taliban entered Kabul. They then moved to Mazar-e-Sharif for two years before settling in Pakistan. Farshaid completed primary school in 2003, and moved back to Kabul with his family following the Taliban's ousting from power. "Before my father, there were no entrepreneurs or businessmen in my family. It all started with him and my older brother, Kiomars.
See Also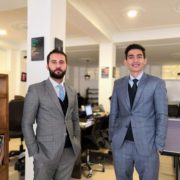 Their sacrifices and work ethic continue to drive my business endeavors." From his father to his older brother to Farshaid, doing business would become an inescapable and driving force that is surely just the beginning for the Rafi family's upcoming generations… (read more)
"You need to enjoy the journey you're on. If the business is successful but exhausting, walk away from it. You need to have that thirst to wake up in the morning and run to work. If it's just about the numbers, you won't be able to sustain it unless you are happy."
Farshaid's Top Lessons Learned as an Entrepreneur:
Learn when to say yes and when to say no. You should pay attention to the graphs, projections, and plans – just because your brother, best friend or mentor gives advises you to do something, it does not make it worthy of acting on. Instead, follow the evidence.
You need to enjoy the journey you're on. If the business is successful but exhausting, walk away from it. You need to have that thirst to wake up in the morning and run to work. If it's just about the numbers, you won't be able to sustain it unless you are happy.
Whatever work you start with, remember that the most important customer is your employee. They are the public face of your business, everything begins with them. A great manager of your employees is like a parent, a therapist, and leader. The dynamic between you and your employees needs to be about collaboration, respect and mentorship.
An idea that is interesting to you may not necessarily be interesting to your target audience. You need to brainstorm and discuss your ideas with those around you and those you wish to target as your customers. You need to undertake proper market analysis and understand what you're getting into, followed by a robust business plan that leads you to where you want to go…
Read full article at BusinessDNA 10th edition