By Masiullah Stanikzai – Founder and CEO of Click.af
Even before COVID-19, Afghanistan's e-commerce sector had solidified itself as the future way to meet consumer demands in a fragile country. Financial constraints and social shifts have caused many consumers to re-evaluate their spending and shopping priorities. Yet as Click.af Founder Masiullah Stanikzai indicates, the key to e-commerce success in Afghanistan will require a national effort.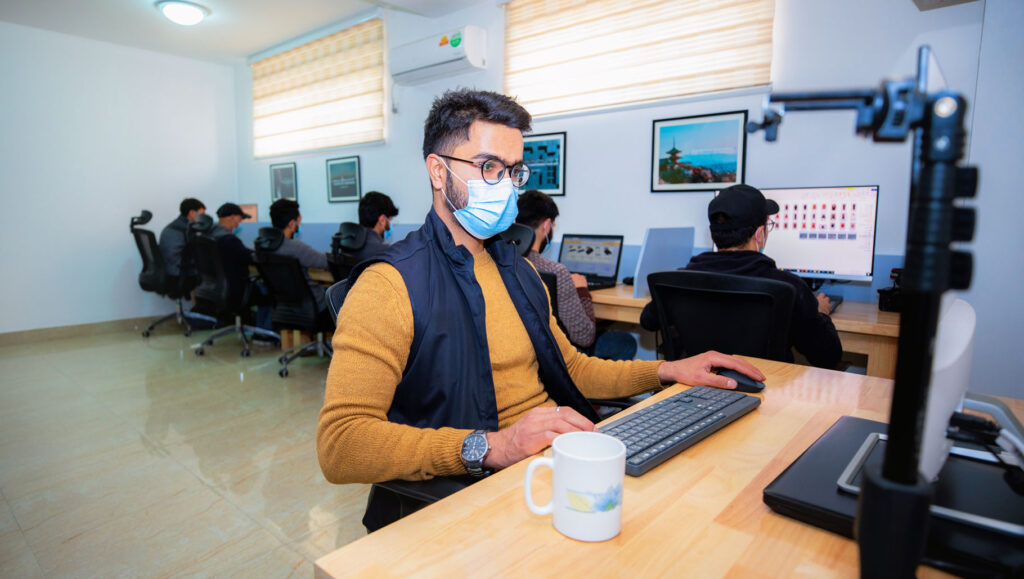 In 2012, with hundreds of thousands of dollars in investment in tow, Goharshad Online Store had started building their dream of becoming Afghanistan's version of Amazon. Two years later, their dream came to a halt and became a notable example of how "not" to enter the e-commerce sector in Afghanistan. However, Goharshad Online Store didn't start in this sector alone, many small startups with limited budgets were also running this race. Among them, the Click.af e-commerce platform was not only able to survive this chaotic journey, but also redeem the hope of customers and investors within Afghanistan's e-commerce sector.
Challenges Causing Failure
Even though customers were quite welcoming of the first generation of e-commerce platforms like Goharshad, their failure to meet the unique needs of Afghan customers was one of the main reasons for their downfall.
The first few months of business had sent a message to the platform owners, the number of sales was quite high, leaving them with a few important options in how to move forward. Counting it as a sign of high demand, they increased the prices of their products, while isolating themselves from their customers. Due to the lack of data on customers and their purchasing behavior, the dissension did not turn out to be successful. Many other online retailers had followed suit after seeing the spike in prices; under the perception that they may have discovered a new market segment.
The reason for the "sales boom" within the first few months of Goharshad's launch was because of its sense of luxury. Many Afghans wanted to experience the option of buying something online and receiving it at their doorstep, like many other neighboring and developed countries. However, after receiving their order, they realized that they have been charged more than what they should have paid for if they had simply purchased the same item from a physical store. From that moment, many Afghans have split down the middle with their opinion on e-commerce.
Revival & Culture Building
The first generation of online retailers significantly damaged the trust of Afghan customers. Anyone who had bought something online was encouraging others to avoid online stores. Additionally, many investors believed that Afghanistan was not ready for the phenomenon of e-commerce. Exacerbated by these two issues, the chances were decreasing greatly of having a successful e-commerce platform in the country.
The lack of both public trust and the support of investors made the work of the second generation of e-commerce businesses quite strenuous. The next batch of startups had to take a different route in order to not fall into the same situation. New startups tried to select a niche sentiment – building loyal customers around that niche and to entice customers to return to the world of online purchasing.
To deal with the uncertainty of new and returning customers, Click.af e-commerce platform tried to focus on the footwear market. By increasing styles, designs, and brands of footwear available for sales with a low-profit margin, Click.af attracted its early adopters. While continually selling with a low-profit margin and providing "after-sale" service (which is quite expensive), the loyalty and trust of customers increased rapidly. By focusing on one product, we ensured that customers would know they were not being deceived. They generally knew the price of the product in physical markets and were pleased with the ability to purchase items online, for the same price at the market, while staying within the comforts of their home. It was at this time that we began to see customers envision online purchases as an alternative to traditional stores.
$3.53T – In 2019, retail e-commerce sales worldwide amounted to 3.53 trillion US dollars and e-retail revenues are projected to grow to 6.54 trillion US dollars in 2022.
Becoming a Necessity
In less than a month after the first COVID-19 case in Afghanistan, the government forced a lockdown on major cities of Afghanistan, including Kabul. During the lockdown, most physical stores and public transit were barred due to the spread of the virus. This situation left many households stranded, especially in a country like Afghanistan. However, online retailers were able to operate without violating social distancing regulations and could contribute to reducing lockdown violation cases. Quickly, many understood that online retail and door-to-door delivery was the only solution for many customers.
By having the permission of the government to operate during the lockdown, Click.af provided solutions for both customers and physical stores. Click.af started registering physical stores & their products to increase the number and types of products available for sale. This allowed customers to find their purchasing needs on Click.af's e-commerce platform. As a result of the lockdown, customers who had never purchased anything online got the opportunity to do so and overcame their fear of changing their shopping habits.
Future
Since its launch, Click.af has served over 100,000 unique customers in Kabul, indicating that a majority of Kabul citizens with internet access have experienced online shopping through Click.af. As internet connectivity and access increases, our experience during the first COVID-19 lockdown indicates that online retail stores may become the alternative to physical stores. Our vision expanded to a world-wide platform on December 7th, with our "Click Goes Global" event. As of this month, click.af will be able to ship Afghan handicrafts and products across the globe. With this type of platform available to an international market, Afghans have an even greater opportunity to bridge the gap and spotlight the unmatched quality of our products to an even wider consumer segment.
Read more now at BusinessDNA 11th edition.