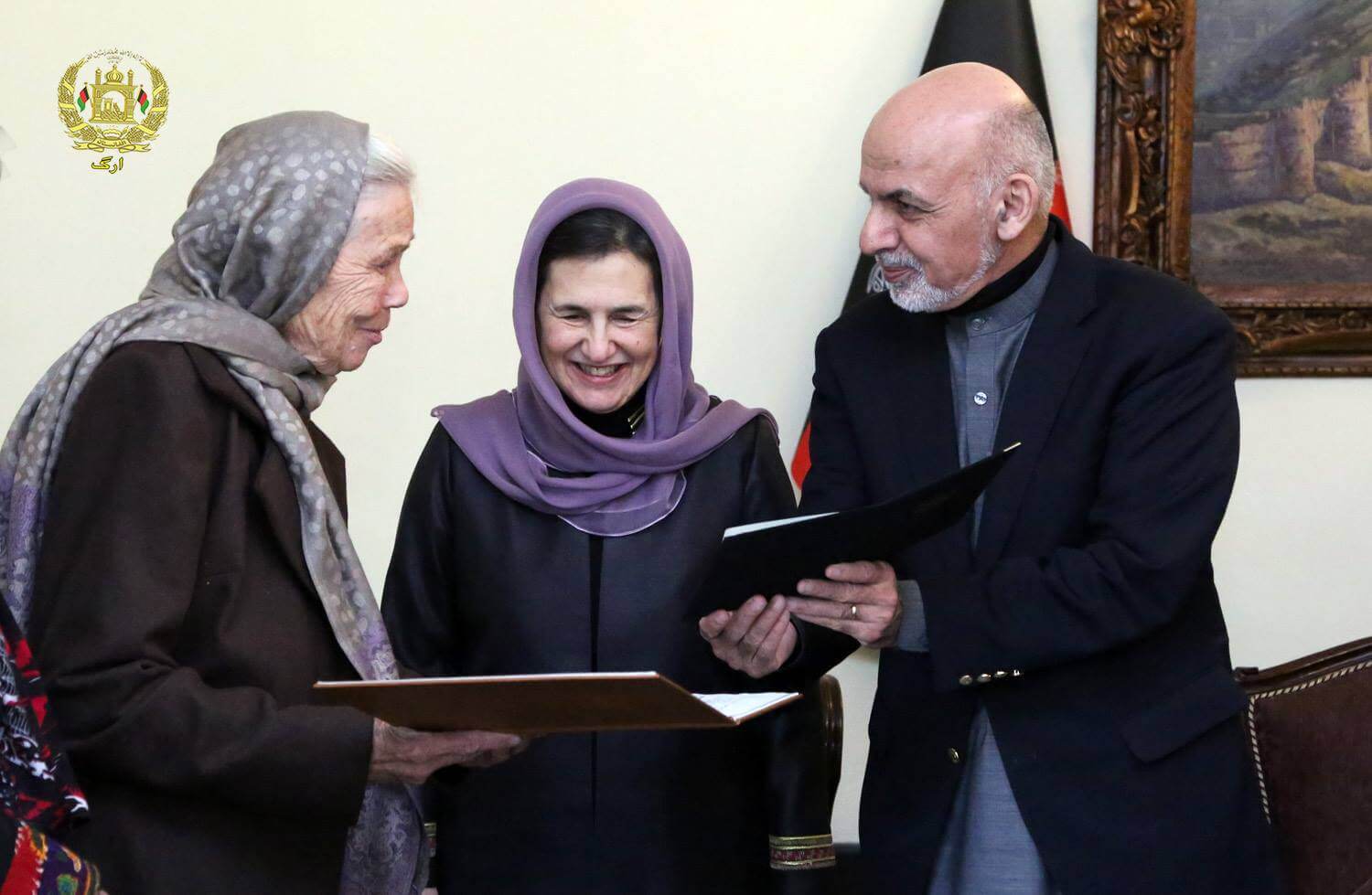 - Freshta Karim, founder, and Ahmad Siyam, librarian, instructing students in a Charmaghz bus.
Social Entrepreneurship and the Motive for Impacting Millions of Lives in Afghanistan
---
What's the State of Affairs in Afghanistan?
Four years have passed since the adoption of the Sustainable Development Goals (SDGs) by the United Nations, yet no visible achievements have been realized in Afghanistan.
Afghanistan is one of the richest countries in the world in terms of its natural resources but sadly continued war and conflict have limited its growth. The country is also one of the least developed in the world, with over 52% of the population living in poverty, 33% being food insecure, 58% not having access to safe drinking water, and at least 10% not having access to health services. On the education front, 3.7 million children remain out of school, and 87% of Afghan women are illiterate. The 2.2% GDP growth rate substantially lags behind the 2.5% population growth, leading to declining income per capita.
While 74% of all Afghans live in rural areas, 37% of them have no access to roads. Afghanistan still remains heavily reliant on agriculture. Unfortunately, the amount of rainfall in the country has decreased by 0.5mm per month or 2% per decade in the past fifty years. The top 10% of Afghanistan's wealthiest control the economy and politics of the country whereas the majority of the Social Entrepreneurship and the Motive for Impacting Millions of Lives in Afghanistan population struggle to meet their daily basic needs. Most unfortunately, peace has become an ideal wish for the Afghan people and the security situation has gotten worse year after year.
The government, international organizations, and large corporations have been doing their part to deal with – but at times worsen – the challenges that Afghanistan faces. To solve many of the socio-economic challenges, we need innovative entrepreneurial ideas and practical local solutions that can best be offered by social entrepreneurs. This piece is meant to introduce social entrepreneurship as a complementary approach to development in Afghanistan.
What Are Sustainable Development Goals?
The Sustainable Development Goals (SDGs) were adopted by all United Nations Member Countries in 2015 to end poverty, protect the earth, and achieve peace and prosperity by 2030. It provides 17 integrated solutions to help countries solve social, economic, and environmental challenges. It pledges to Leave No One Behind through the implementation of the global goals in 170 countries of the United Nations.
Who Is a Social Entrepreneur?
An entrepreneur is a person who sets up an initiative in the hopes of making a profit. Their obligation of contributing to the well-being of society is secondary to their purpose of profit generation. For a social entrepreneur, well-being of the society and a selfless cause to help humanity come first. Profit either takes a back seat or plays a small role confined to survival.
A social entrepreneur is passionate about solving social issues through innovation. They either get on the entrepreneurship bus individually or with a group of like-minded people. On the journey toward their vision, they inspire others to take on the ride paid or unpaid. Their areas of impact are not limited to one sector, but vary across a breadth of walks of life, from poverty and health to education and sanitation. Social entrepreneurship is fairly new to Afghanistan, but it has been playing an important role for decades in eradicating socio-economic challenges in Brazil, India, Bangladesh, China, and the rest of the world.
Social entrepreneurs find practical and achievable local solutions. Once fully adapted in one community, they extend the solution to all other communities facing the same problems. As Bill Drayton, the Godfather of social entrepreneurship and the founder of Ashoka says, "social entrepreneurs are not content just to give a fish or teach how to fish. They will not rest until they have revolutionized the entire fishing industry."
These social enterprises come up with innovative solutions to age-old socio-economic problems, using new technology or engaging the community in innovative ways. The world might not know them like corporate or government leaders as they care less about fame and are instead focused on silently revolutionizing communities.
Examples of Social Entrepreneurs from Afghanistan
With regard to the transformation of Afghanistan since 2003, one group of people, who are forgotten or less frequently mentioned, are the social entrepreneurs. Is there a better country than Afghanistan to build a social hub and tackle various challenges? There is huge potential for scaling innovative solutions in Afghanistan; wherever you go, you see problems. Here are brief stories of amazing social entrepreneurs from Afghanistan:
First is Shabana Basij Rasikh, Founder of the School of Leadership, Afghanistan (SOLA) – a girls' boarding school dedicated to providing quality education for girls in Afghanistan and abroad. She went to the U.S. through the YES program to complete her high school and later attended Middlebury College. After her return to the country, she started SOLA in 2008. In 2019, she was named in the 30 under 30 change-makers of Asia. SOLA has supported Afghan girls to access more than $7.7 million in scholarships. She travels to share SOLA's message to the world and advocates for investment in girls' education. (www.sola-afghanistan.org)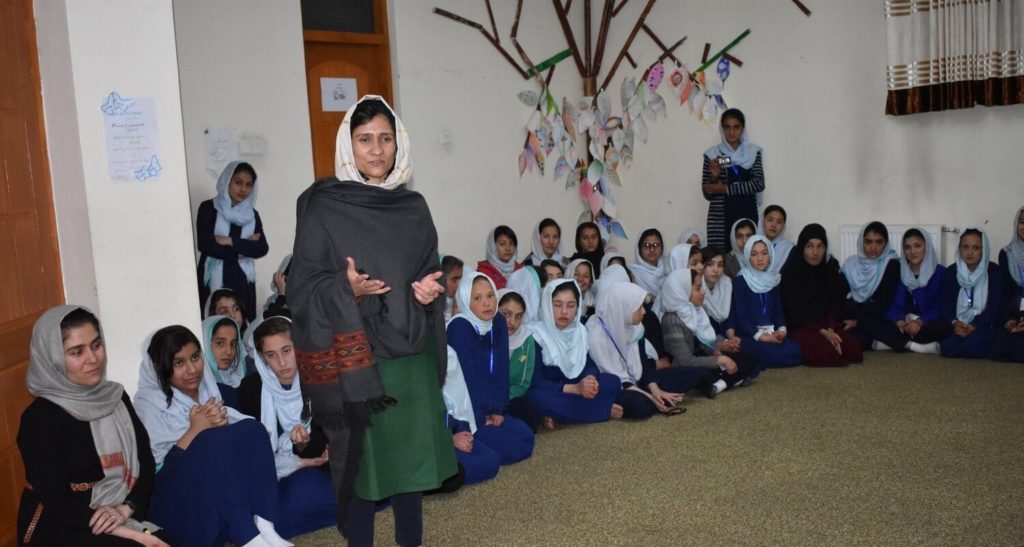 Another Afghan social innovator is the 27-year-old Freshta Karim, founder of Charmaghz, a mobile library for children in Afghanistan. Freshta returned to Afghanistan with a Master's degree in Public Policy from Oxford University in England. Like most scholars, instead of settling for a 9—5 job, she dared to pursue her passion for working with children. You might have noticed Charmaghz buses across the city painted in blue color, equipped with bookshelves, chairs, and desks for children. The buses are parked for about 2 hours in less crowded places and children are encouraged to read short stories, watch children's movies, and play chess. (www.charmaghz.com)
The next story is from an American-Afghan, 90-year-old, Mary MacMakin, who was recently granted Afghan citizenship. Mary has lived in Afghanistan for more than 36 years and founded Afzenda and PARSA. Afzenda is an organization that enables impoverished Afghan women to earn income from weaving. PARSA is an organization for Afghan women to set up small businesses for goods such as silk scarves. Mary also assists Bamiyan Weavers project, enabling women to make traditional clothes, bags, socks, and sandals from Barak. (www.afghanistan-parsa.org)
How Social Entrepreneurs Make an Impact?
Not all social enterprises are small- or medium-sized. There exist large-sized enterprises that operate globally, dominating the social and economic development of countries. BRAC is one of the major social enterprises. It is based in Dhaka, Bangladesh and has international offices in 9 developing countries including Afghanistan. Fazle Hasan Abed founded the organization. BRAC is the number 1 non-governmental international organization in the world, measured by innovation, governance, and impact. BRAC has distributed $3.2 billion in micro-loans to 6.2 million borrowers and impacted 110 million people. Its economic development activities have generated more than five million jobs. BRAC has provided essential services and support to 95 districts in 14 provinces of Afghanistan.
Another example of social entrepreneurship is Grameen Bank – "the bank for the poor" – established by the Nobel Peace Prize laureate, Dr. Mohammad Yunus, in 1976. The bank has functioned for over 40 years, providing small microcredit loans to small-sized businesses without requiring collateral. Over the years, 9 million borrowers have benefited from $24 billion in loans from the bank. The same program, if adapted in Afghanistan, could benefit 70% of the population whose lives depend on agriculture.
It is clear that Afghanistan is not on track to reach the SDGs by 2030. Social businesses can possibly play a vital role in getting Afghanistan to global goals, or just help improve the lives of ordinary Afghans. The government and UNDP should shift their focus to investing in dedicated and innovative social entrepreneurs, who can help the country overcome this slow progress of achieving the Global Goals where No One is Left Behind.
Why Social Entrepreneurship is Vital for Sustainable Development?
The resources of international and not-for-profit organizations are limited, but social entrepreneurs are able to allocate fewer resources for a much larger impact on communities. This is driven by the social entrepreneurs' strong social responsibility to tackle the community's challenges instead of a profit-generating motive. ■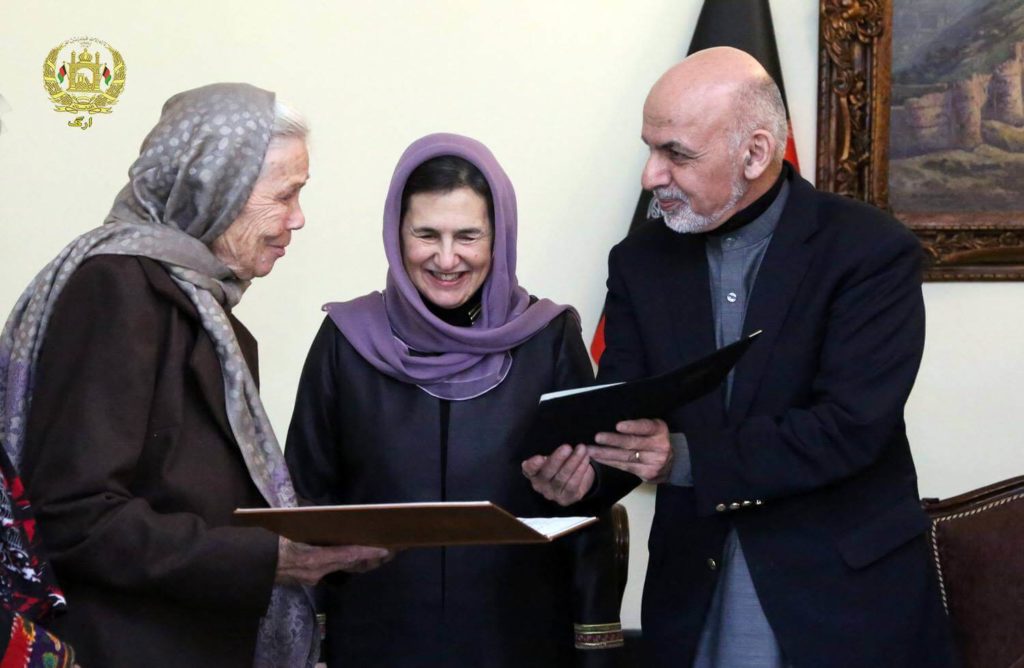 Will you embark on a social entrepreneurial journey? Let us know at [email protected]