As a rural micro-business owner, Sajida is a privileged rural woman being able to have her own handicrafts business. Typical of micro-businesses, she's trying to keep her head above the water, living on less than a couple of dollars a day. She is married to a farmer and has 4 young children. Her fellow seven women work together with her to keep their Handicrafts Production Group, an unofficial name for their pact, going. They hand weave pillows, mattresses, carpets, bags, scarfs and even decor entire houses based on orders from their customers and, at times, participate in local exhibitions to showcase and sell their products.
Rural women in Afghanistan are at the bottom of the pyramid and form an important part of the 54% of the population living below the poverty line 1. They disadvantaged for having low literacy rate, limited access to health services, lack of job opportunities, the predominance of cultural and legal barriers, and weak infrastructure, taking away slightest hope of prosperity from them.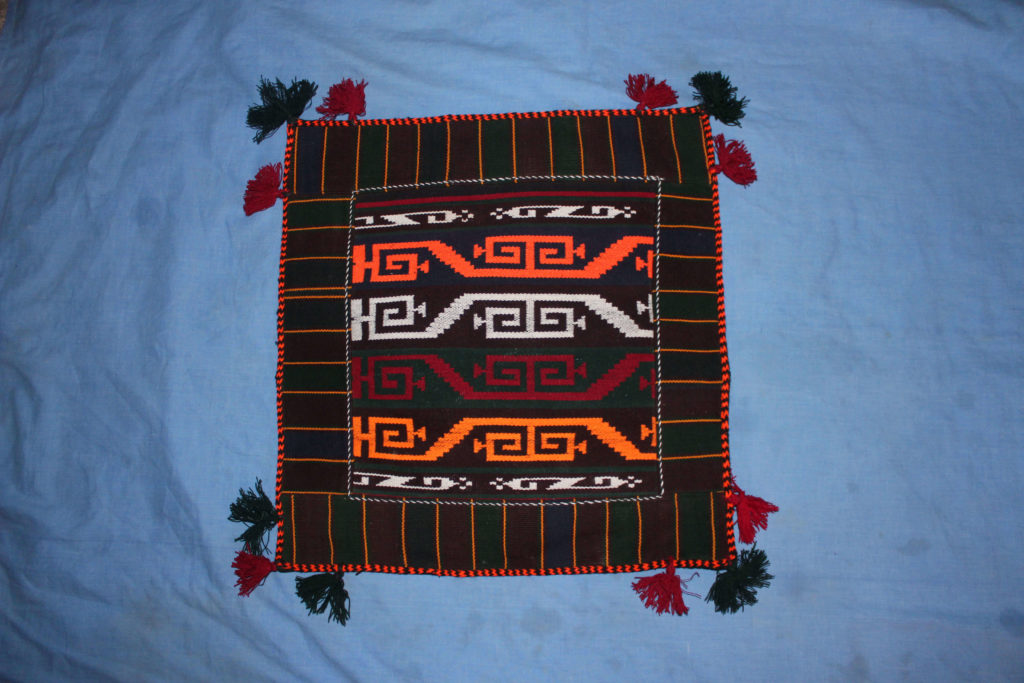 Entrepreneurial women like Sajida, however, continue to prove resilience and bravery of Afghan women. When she was just starting her business, her villagers condemned her for working outside the home as a woman. Her perseverance and sense of responsibility toward her family and community kept her going. She says, "I always told them that I earn a living through Halal business. I serve my people and create jobs for them. There's no shame for women to do business." But Sajida lacked the needed self-confidence when she was just starting. No one trusted her abilities, but all she needed was a spark to get started. Hand in Hand Afghanistan gave her training along with a shop in Mazar-e-Sharif so she could use her weaving and handicrafts skills and make an income. Sajida says:
"I love my art. To make an income from what I enjoy is a blessing. But it's very difficult to start and then sustain a business as a woman. I wake up before the sunrise to get the housework done and prepare for my daily business activities. Many women in our village are surprised of how I manage home and business together. They have to realize it takes hard work and commitment."
Sajida and her fellow weavers make an income of 3,000 4,000 AFN per month each. It's very minimal, but as she believes,
"When both the husband and the wife work to make an income, the family starts to live a better life."
As much as rural women work hard to improve their lives, without the needed elements of a thriving ecosystem, their chance of making it out of poverty remains slim. Sajida's dream is very simple: educating her children. She says, "All I want is to be able to send my children to school, and that's why I am hard at work to sustain and grow my business." She craves needed access to a good market so she can sustain the business. She used to sell well when she had a shop in Mazar-e-Sharif, but now that she's limited to her village, her sales have declined. When asked of her two major challenges, Sajida responded:
"First, I don't have access to the markets that demand our handicraft products. Sometimes our business stops when there's no order. Second, we need capital. In November 2018, w participated in Balkh Bazaar exhibition, and we sold well. We also learned good marketing strategies. One time, I was able to send my own handwoven carpet to Italy through Hand in Hand Afghanistan. I was really encouraged to work harder and weave more. But now I lack that access. wish it continued."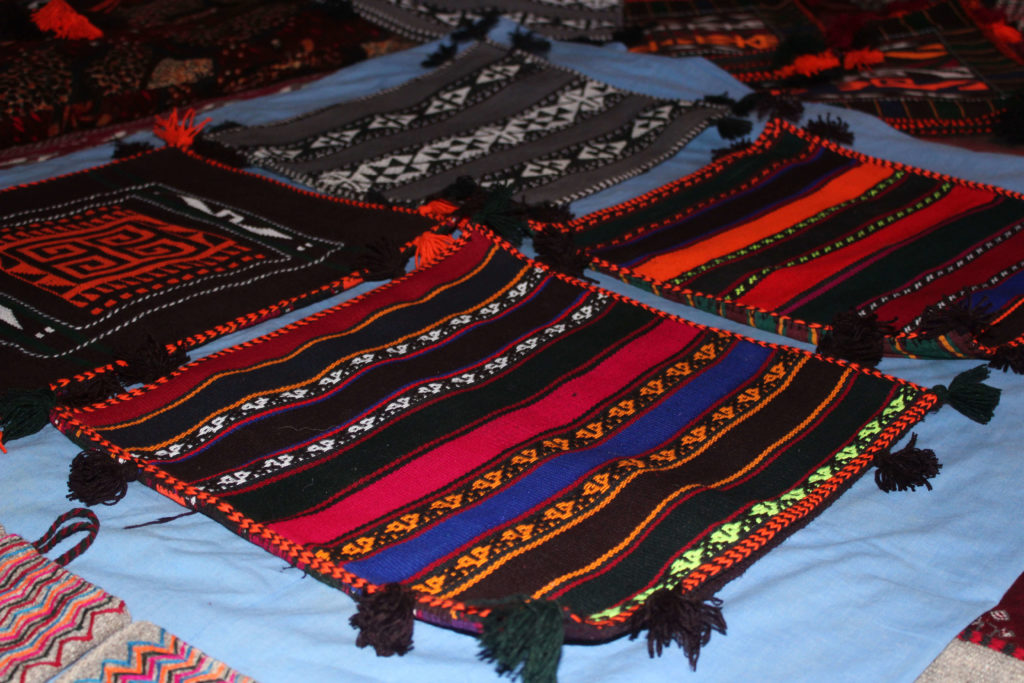 Afghanistan has made its air corridors work for exporters, having increased exports by hundreds of millions of dollars. The multiplier effect of increased exports would reach many in the export-oriented value chains, but how would rural entrepreneurs benefit? Is there a need for domestic corridors to connect rural producers to urban markets? Is there an opportunity in changing strategy from supply-drive capacity building programs to demand-driven access to market programs? Sajida and thousands of women like her would grow, sustainably, when they are connected to markets that buy their products.
Rural women at the bottom of the pyramid share the characteristics, aspirations, and challenges that Sajida has. They are resilient, ambitious, skillful, and entrepreneurial. They may lack self-confidence, capital, and a supportive culture or family, but they, like Sajida, aspire to pave the way for their children. As Sajida believes:
"Afghan women are very skillful and courageous. They want their children to live a better life. If you give them some capital and support them in accessing markets, they will do miracles for you." Rural women need the attention of the government, development agencies, and the Afghan people. Mere buying of their products helps their village-level economies sustain. The ecosystem and support mechanisms for micro businesses must improve to serve minorities that form the majority of the businesses in the country. As it's often quoted, small and medium businesses constitute over 80% of all businesses in Afghanistan."
Whether rural women make it to the top of the pyramid remains a question that only time can tell.