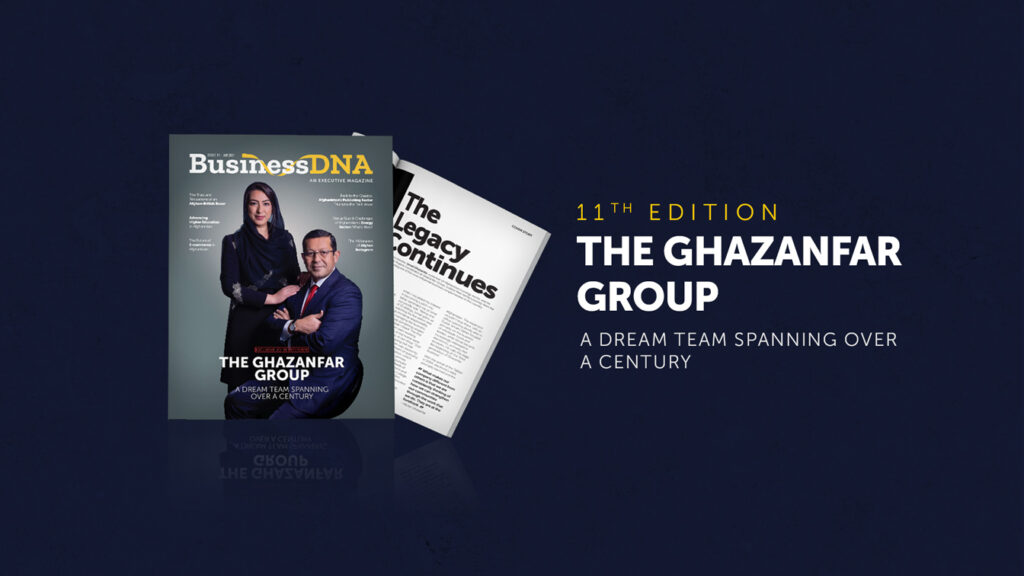 Monday, January 18, 2021
What does it take to adapt in our ever-changing business world? What types of techniques do we need to boost team morale during this time of uncertainty? What is the best way to drive momentum in a challenging economic climate? What are the top e-commerce companies doing so differently?
The 11th edition launch event of BusinessDNA held on a pleasant afternoon of January 18th, aimed to answer all these questions, and more, in a bid to give our readers some practical tools and insightful tips to help them navigate through 2021.
The event consisted a networking session with top business leaders, experts and leading figures within the Afghan business community, our highly anticipated cover story reveal and a panel session.
Browse through the 11th edition launch event Gallery.
The 11th Edition is available both in online via Digital BusinessDNA, and in print at BusinessDNA Distribution Points.