By Mojtaba Hoshmand – Renewable Energy Advisor to the CEO of Da Afghanistan Breshna Sherkat
What's Next?
If you are a business owner, employee, or simply a resident of Afghanistan, one of the most pressing questions you may ask yourself daily is: "do we have electricity?" or even, "has the electricity shut off? Again?!" The frequency with which we ask these questions increases as we approach the winter season. In this article, the status of Afghanistan's energy sector, Da Afghanistan Breshna Sherkat (DABS) will be covered and how far DABS still has to go until a time when these questions become irrelevant.
DABS is a 100% state-owned entity under the State-Owned Corporations (SOC) Law, and is Afghanistan's sole electric utility company. DABS is in charge of power generation, transmission, distribution and power purchase from both neighboring countries and independent power producers (IPPs). Like many other public service sectors, DABS faces significant challenges in managing Afghanistan's energy sector. To demonstrate some of the main challenges, there are some important points to take into consideration regarding both the specific context DABS operates in, as well as how it plans to address the challenges of tomorrow.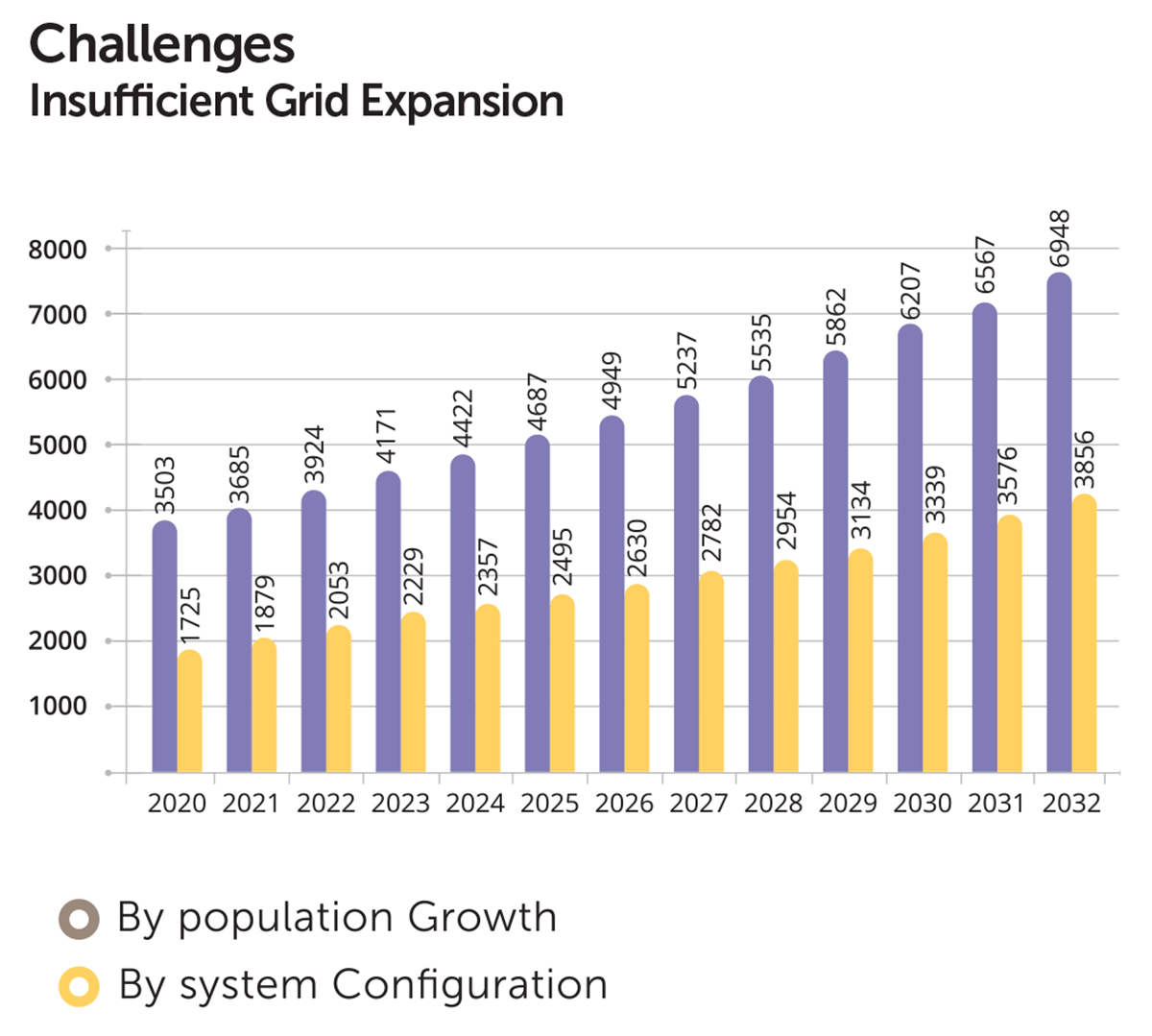 The figure demonstrates the current levels of demand in Megawatts (MW). As of 2020, the existing electricity grid of Afghanistan can deliver electricity up to 1,725 MW. Current levels of demand indicate that the entire country requires 3,503 MW, thus there is a gap of over 50%. Access to funds to develop more power grids in order to expand the grid access across Afghanistan is one of the main challenges. Currently, grants from key donors and government budget allocations are the main drivers of the grid expansion. However, there is an urgent need for increased funding to develop greater power distribution, transmission and generation systems. In countries with comparable backgrounds, there is a similar gap between levels of demand and supply. This is where the private sector's involvement becomes imperative in accelerating the expansion and development of the grid.
Insufficient Power Supply (Generation and Import)
Afghanistan's current electrification rate is close to 40%, indicating the glaring need for grid expansion. Exacerbating the issue is the improper planning mechanisms which have failed to respond to the energy demand, leading to the insufficient power supply felt across major load centers such as Kabul. For example, if the existing 220 Kilovolt (kV) transmission line (which has the capacity of 400MW) would have changed to a 500 KV transmission line with a capacity of 1000 MW, the issue of insufficient power supply in northern and central Afghanistan could be supplied from Uzbekistan or Turkmenistan. Therefore, despite the fact that Uzbekistan has the ability to supply a higher load of electricity, the existing transmission line is incapable to hold the required capacity.
Power generation in Afghanistan has arguably been the most capital-intensive project in the country's energy sector. Millions of dollars are allocated by the government for electricity generation projects. In contrast, power generation projects are rarely aligned with the strategic goals of donor agencies. Therefore, progress has been stagnant. However, with private investment and capital incentives, progress in the increase of generation capacity is within arm's reach. Afghanistan has had commendable progress to increase domestic generation through the private sector, and there many more opportunities for investment.
See Also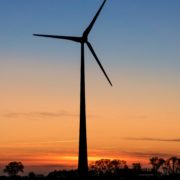 The Unavailability of a Ring Grid & a Lack of Redundancy
Another challenge for Afghanistan's energy sector is the way in which it is procured from neighboring countries. 80% of the electricity Afghanistan consumes is imported from four countries: Tajikistan, Uzbekistan, Turkmenistan and Iran. From a technical perspective, it is always preferable to have a ring transmission line, in case of disruption and the need for alternative routes of supply. However, this is not the case in Afghanistan. As per Figure 3, existing transmission lines (in black) indicate the disconnection between the existing electricity grids and islands. In order to have a sustainable ring grid, the existing transmission lines must all be connected. Based on the current configuration, western Afghanistan relies on Iran and Turkmenistan as its main sources of energy. In Kabul, only Uzbekistan, Tajikistan and the Naghlo and Sorubi hydropower plants (hydropower plants are seasonal) are the main source of supply. Currently, a transmission line does not connect Turkmenistan's supply to Kabul or Kandahar. In Helmand, the Kajaki hydropower plant, and a privately invested solar power plant, are the primary sources of power. This, in turn, introduces the issue of a lack of redundancy. For example, if the transmission line from Uzbekistan is damaged due to heavy snowfall or an attack, Kabul residents remain in the dark until that line is reconnected. The establishment of a ring grid and creating redundancy is directly linked with the allocation of increased funding or low-interest loans.
Afghanistan's Current & Future Power System by 2032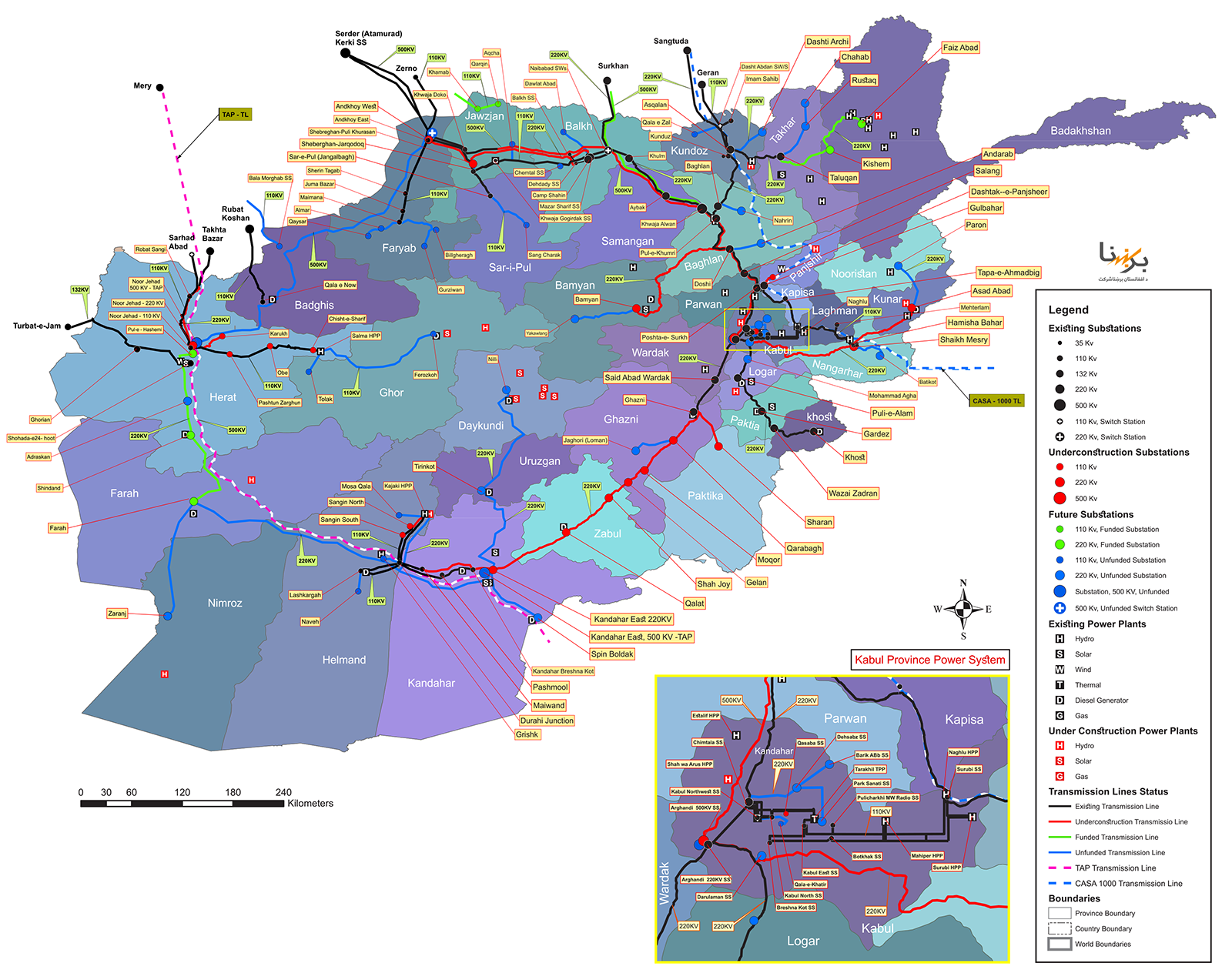 Losses
In an electrical system, if for instance 100 units are generated, naturally less than 100 units are delivered to the customer. The industry terms this as a 'technical loss'. Technical loss often occurs from the heating of the wires. Whilst technical losses cannot be totally eliminated, by standardizing systems and approaches, losses can be minimized. In Afghanistan, technical losses can be as high as two to three times the global… Read full article at HERE, BusinessDNA 11th Edition.