By BusinessDNA
In recent years, Instagram has become a widely utilized tool for advertising in Afghanistan. With over 1 million monthly active advertisers, the social media app has established itself as one of the most influential ways for marketers to reel in consumers from all corners of the world.
Social media is taking over our lives. The first thing we all probably do every morning is to check our social media accounts. According to The Guardian, generally, people spend an average of three hours and 15 minutes on their phones every day, with the top 20% of smartphone users spending upwards of four and a half hours.
By creating an Instagram account, which only takes one or two minutes, you suddenly feel as if you are living in a small village with more than a billion citizens. With a simple search of someone's name, you can know about what someone is doing or what type of food they are eating, no matter where they are. However, these platforms do more than just entertain you. People are making money through social media; a great example of this is through advertising on Instagram. Influencers in Afghanistan are earning money from Paid Partnership with famous and up and coming brands.
Soon we'll be seeing more sponsored advertisements from "influencers" even if you don't follow them. According to The New York Times, businesses have an opportunity to tell their stories, reach new audiences and measure their impact with branded content ads through kidfluencers, nano-influencers and captionfluencers.
Influencer marketing is a strategy used by brands to promote their products and services by collaborating or partnering with an influencer.
640,808 – Active Instagram users in October 2020 in Afghanistan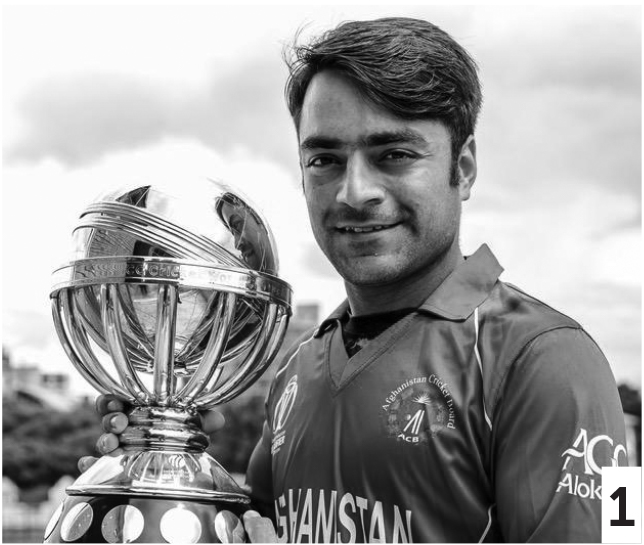 1. Rashid Khan
Genre: Sports
Follower Count: 1.4M+
Rashid Khan Arman took the cricket world by storm in Afghanistan; at the age of 20 years old, he became the youngest captain cricketer in cricket history.
He was born on 20 September 1998, in Nangarhar, eastern Afghanistan. After living in Pakistan for a few years with his ten siblings and parents, the family returned to their homeland, Afghanistan. He continued his schooling here and his passion for cricket kept him playing tirelessly from childhood until today. Currently, he is the vice-captain of the national team.
His achievements go beyond his age, he is an inspiration for all the young cricketers in the country.
In one of his recent posts, Khan announced that he is now part of the Monster Energy Drink family, which is an energy drink that was introduced by Monster Beverage Corporation in the US (the United States of America) back in 2002.
Khan now has 1.2 million Instagram followers and his homepage is filled with his cricket match videos and snaps of his luxurious life.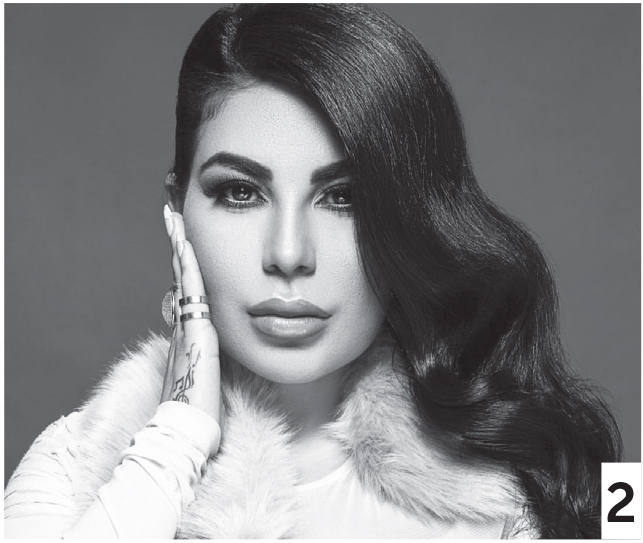 2. Aryana Sayeed
Genre: Music
Follower Count: 1.1M+
Aryana Sayeed born in 1985, better known as the Queen of Hearts, is Afghanistan's biggest pop singer and songwriter. From her first single that was released back in 2008 "MashAllah" to "Zakhme Zabaan" released earlier this month, her supporters never stopped listening to her ear-catching music. Aryana sings in both Dari and Pashto.
Aryana is beyond just a singer; she is also the Ministry of Public Health's goodwill ambassador, a women's rights advocate, and her music highlights issues faced by women in Afghanistan. Her unstoppable spirit motivates Afghan women to use their voices and to stand up for a good cause.
Aryana has recently collaborated with Jasmin Erbas Couture which is a dressmaking label based in Berlin, Fery Mondaen who is a professional makeup artist and hairstyle designer, and Alchera Couture which is an evening and cocktail dress brand based in Los Angeles, California. She updates her Instagram feed with her beautiful photos, concert/live videos, and motivating quotes. Without a doubt, she is one of the top influencers in the country today and someone you should be following on Instagram.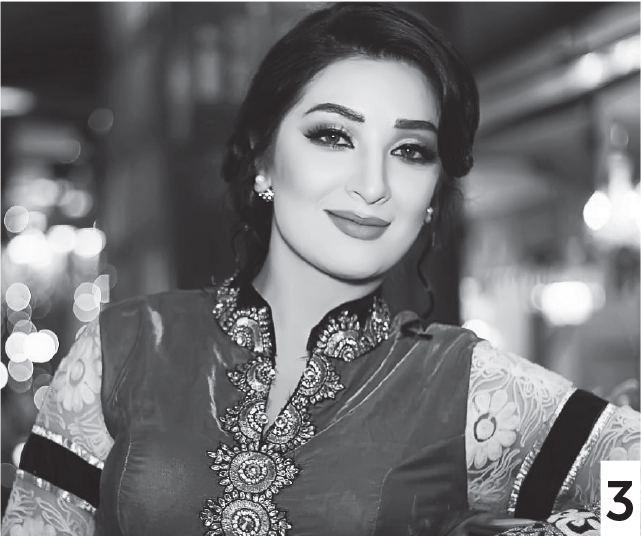 3. Ghezaal Enayat
Genre: Music
Follower Count: 1.1M
Ghezaal Enayat is a well-known Afghan singer and songwriter who lives in Toronto, Canada. She sings in both Dari and Pashto. She is one of the most followed Afghan females on Instagram with more than 1.1 million followers.
Her music career began in 2009 as a singer in Afghanistan. After moving to Canada in 2011, she started to work as a professional singer. In 2017, she was Afghanistan's representative at the global village festival. She has received many awards, from the Best New Female Singer in 2012 from the Aryana Television Awards to the Best Artist of the Year in 2017 from BBC Persian.
Enayat will soon enter the Bollywood industry with her collaboration with the top singers: A. R. Rahman and Rahat Fatih Ali Khan. Her astonishing achievements inspire Afghan women to think out of the box, pursue their dreams, and stand on their own feet.
Ghezaal Enayat is a collaborator with Ayeda Fashion, Jama Designing Center, and Omegas.
Check out BusinessDNA 11th Edtion now.