By Ahmadullah Azadani
This article was originally published in South Asian Voices
The opening of the Herat-Khaf railway connecting Afghanistan with its western neighbor and second-largest trade partner, Iran, has revived optimism for both regional connectivity and Afghanistan's economic self-reliance. On December 10, 2020, Ashraf Ghani and Hassan Rouhani virtually inaugurated the "historic" railway route, expressing enthusiasm for the railway's potential to improve trade relations across the region. The railway is the first between the two neighbors and has the potential to connect Afghanistan with Turkey, then to Europe through Iran's ports. The link also allows Iran to connect its traders with the Central Asian countries of Tajikistan and Kyrgyzstan and enables faster and cheaper imports and export of commercial goods.
Located at the heart of Silk Road, Afghanistan was long the crossroads of commerce between Asian countries connecting them to Europe, and enhancing religious, cultural, and commercial contacts. However, since the advent of colonial-era borders and the replacement of land routes with maritime trade, this position has vanished. Challenges such as a lack of infrastructure, geopolitical tensions, and internal corruption continue to frustrate efforts for regional connectivity in the country. However, if Afghanistan is ever to stand on its own rather than relying on foreign aid, diversification of its regional trade routes, in which the Herat-Khaf project can play a significant role, is indispensable.
Afghanistan's Role in Regional Trade
Landlocked Afghanistan has chronically suffered from its lack of direct access to sea routes and has long depended on its immediate eastern neighbor, Pakistan, for trade. However, unstable political relations have led to regular halts in formal bilateral trade, which has hurt both countries economically. Pakistan's monopoly on Afghanistan's trade has been warranted due to geographical constraints, lack of roads, and tariff/non-tariff barriers to trade, which have largely excluded Central Asian countries.
The recent alternative routes and the inaugurations of air corridors have provided hope for the prospects of diversifying economic routes and connecting South Asia with Central Asia. The Herat-Khaf railway in particular is encouraging for Afghanistan, as it can play a key role in transporting passengers and commercial goods such as marble and dried fruits, as well as lessening trade costs and transport time between Iran and Afghanistan. The railway will further heighten Afghanistan's chances to reach European markets.
For Afghanistan's donors, especially the United States, encouraging and facilitating regional connectivity may be an opportunity to decrease Afghanistan's reliance on foreign aid and reduce the costs for donor countries.
For Afghanistan, which has been a rentier state for much of its recent history, diversifying its economic options is intertwined with state stability. Economic isolation has been the main feature in Afghanistan's development as it has had a minimal regional role in commerce and trade. Since 2001, the country has relied on foreign aid from the United States. However, the amount of aid is decreasing. In the 2020 Afghanistan Conference in Geneva, 66 states and 32 international organizations pledged USD $12-13 billion from 2021 until 2024. This period's aid packages decreased by up to 20 percent compared to the previous 2017-2020 period, which was USD $15.2 billion. Additionally, many countries have conditioned their financing on actions by the Afghan government such as combatting corruption, which can take years, making the prospect of aid even more fragile. This should sound the alarm in Afghanistan's government on the need to prioritize diversifying its economic sources to substitute foreign aid.
For Afghanistan's donors, especially the United States, encouraging and facilitating regional connectivity may be an opportunity to decrease Afghanistan's reliance on foreign aid and reduce the costs for donor countries. Under the latest U.S. South and Central Asia Strategy, the United States stated that it: "seeks to increase stability in South Asia, particularly Afghanistan, and supports regional connectivity, viability, and independence of Central Asian Republics." This policy was strengthened by the United States sparing Iran's Chahbahar Port from sanctions, another tripartite economic landmark project among Iran, India, and Afghanistan—as a U.S. State Department spokesperson put it, the exception related to "reconstruction assistance and economic development for Afghanistan." Through Chahbahar Port, Afghanistan also has the potential to connect to the International North-South Transport Corridor, led by Iran, India, and Russia, to connect Europe with the Indian Ocean.
However, while these initiatives offer potential trade and connectivity, geopolitical maneuvering and regional tensions threaten to get in the way. For instance, while India plays a key role in the Chahbahar Port, its role in the railway part of the project has vanished, stemming from the sanctions on Iran. India stepped back from the construction of the Chabahar-Zahidan railway, as the Iranian company in charge of the railway project was sanctioned by the United States. Despite the exception for Chabahar, the continuation of sanctions on Iran remains an obstacle to Afghanistan's regional connectivity. To succeed in Afghanistan, it is more favorable for the United States to support Afghanistan-Iran-India trade by avoiding sanctions on companies working on railway projects that would support broader regional infrastructure and tailoring sanctions towards Iran to avoid hampering development in Afghanistan. This might include not sanctioning international companies working with Iran on projects that can lead to regional connectivity and development in Afghanistan. If the United States is to leave a positive legacy after withdrawal, then Afghanistan's self-reliance should be prioritized now.
See Also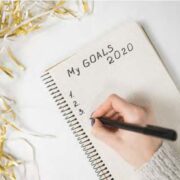 Challenges to Regional Connectivity
While the regional connectivity prospects seem to be improving, challenges abound. Despite the ongoing negotiations between the Taliban and the Afghan government, the prospect of peace in Afghanistan seems far from reality. It took the negotiating team months to reach a preliminary agreement that laid out the framework for the discussion alone before both teams postponed the talks until January. Without stability, it is impossible for Afghanistan to realize its potential as a regional trade hub. An unsafe Afghanistan and an inability to secure territory discourage regional and international traders from investing in the country or using it as a transit route. Tariff and non-tariff regulations will also remain strict for security purposes in the country's borders across the region. If Afghanistan remains an unstable state, the criminal economy will continue to dominate in the region, rather than legal regional trade.
The Herat-Khaf railway could provide a valuable starting point to improve Afghanistan's internal transport infrastructure. However, similar programs will need to be pursued across the country in the long run.
The lack of infrastructure inside the country remains another challenge. Despite millions of dollars in aid, the Afghan administrations have not built an internal railway network. To increase its prospects for joining more regional and international railway networks, Afghanistan needs to first develop its domestic networks. Railroads remain one of the primary means of mass transportation in Asia and are predicted to remain so, especially given the anticipated increases in trade between the Central Asian countries and India. The Herat-Khaf railway could provide a valuable starting point to improve Afghanistan's internal transport infrastructure. However, similar programs will need to be pursued across the country in the long run. The inauguration of the Herat-Khaf railway has brought back the prospects of regional connectivity in Afghanistan. Improved regional connectivity through projects such as Herat-Khaf, is indeed one of the major ways Afghanistan can replace foreign aid to stand on its own feet economically. However, challenges still remain, which are beyond Afghanistan's government's ability to circumvent. Countries in the region, including Iran, Pakistan, and Central Asian nations, can look for opportunities to invest in joint regional projects to reap common benefits. As the United States revisits its Iran policies under a new administration, it will be important to also consider the spillover effects of sanctions on initiatives that could benefit Afghanistan's economic self-reliance. Crucially, the Afghan government also needs to do its part by developing internal infrastructure and combatting corruption—a long-term task as the country moves forward in the intra-Afghan negotiations. Ultimately, opportunities for regional connectivity will not only help Afghanistan diversify its sources of economic income but also serve the interests of the wider region.
This article was originally published in South Asian Voices