Introducing the cover entrepreneur, Roeen Rahmani, the unstoppable pioneer in Afghanistan's education sector. From graduating high school at the mere age of fourteen, to launching Afghanistan's first private university, to consistently advocating for investment in quality primary, secondary, and higher education – the impact of Roeen's journey can be seen through the many facets of Kardan University, Kardan International School (KIS) and Kardan Schools, the country's most prestigious and innovative private education group.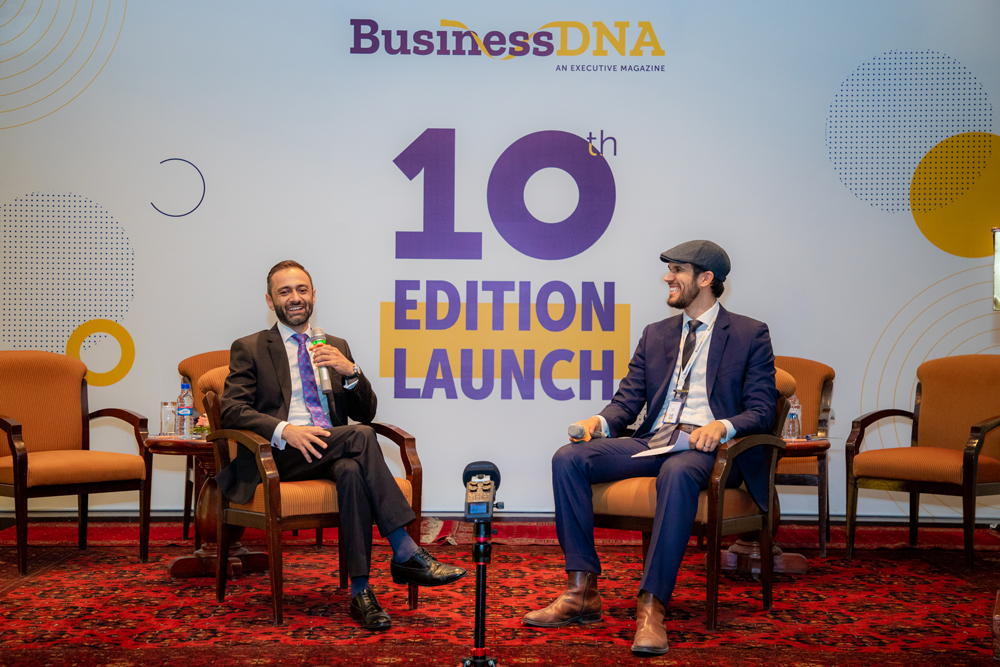 In this edition, you'll read:
The Unstoppable Pioneer in Afghanistan's Education Sector: How Roeen Rahmani is Nurturing the Next Generation of Afghan Leaders
Young Woman Launches Tehran's First Afghan Café: A Short Story of Fatemeh Jafari, Owner of Telma Café
Impact of COVID-19 on Afghan MSMEs
The Difference Exercise Makes by Samantha McCarthy
How to Engage and Motivate Employees: A Complete Guide
The Hammer and the Nail: A Harder Hit of COVID-19
Meet the Young Secret Serial Entrepreneur of Afghanistan: Farshaid Rafi Owner of Five Successful Businesses in Kabul
What the COVID-19 Outbreak Means for Afghanistan's Troubled Economy?
& more…
The 10th edition of Business DNA comes with an amazing set of stories, articles, statistics, and updates. Check it out for free at Business DNA's website and through our distribution centers across Kabul. Photos, videos, quotes, and management tips can be found on Business DNA's social media pages on Facebook, Instagram, LinkedIn, and Twitter.
Check out the digital BusinessDNA 10th Edition.