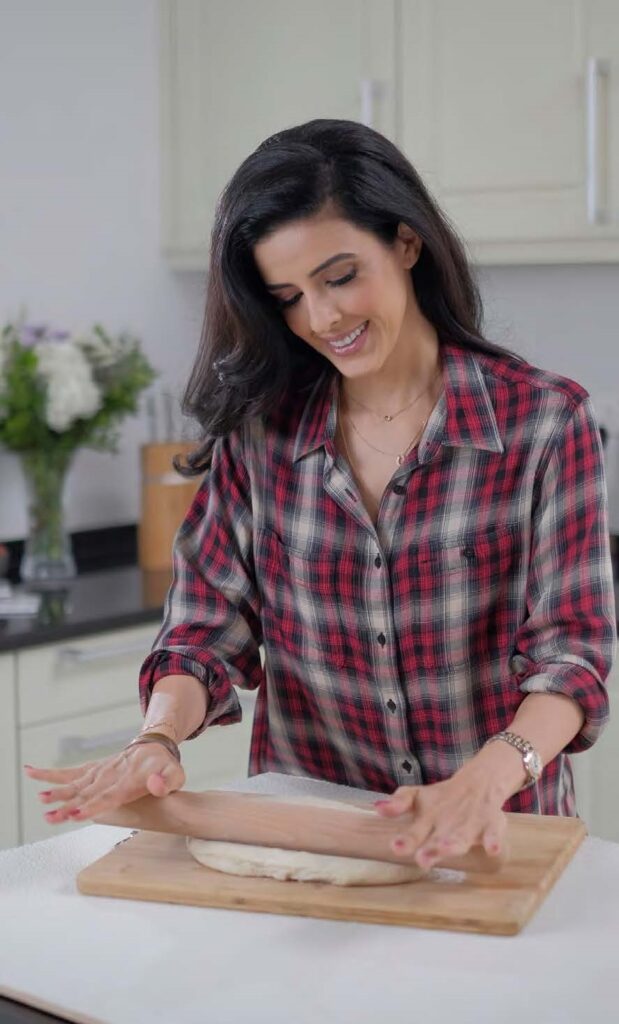 An Interview with Kamilla Omarzay, Founder & Owner of The Snack Society
By Jamshed Habibi, Managing Editor at BusinessDNA
Kamilla is an Emirati businesswoman of Afghan descent. She has been suffering from bloating, heartburn, and stomach cramps since adulthood. In 2015, she got banned from using wheat, gluten, and dairy by a doctor specialized in Chinese medicines. Moving to a plant-based diet and utilizing her eating-style upheld Kamilla to feel better and live a symptom-free life thenceforth. Yet, the gluten-free products were not cheap and mellow.
Giving up all at once is not easy for any of us and the same was for Kamilla. This is when The Snack Society – delicious and sugar-free recipe – was born. She runs the natural and unprocessed food brand from a shared kitchen financed from her savings in Dubai.
In this interview, we will learn about her lifestyle, inspirations, and business strategy.
Jamshed: Greetings Kamila! How would you define your life in Dubai?
Kamilla: Dubai is an absolute dream, except for the summer period when it gets really hot. I moved to Dubai when I was 3 and lived here ever since, so you can say it's home. I love every minute of living here; it is a cosmopolitan city and a melting pot for so many different nationalities. It's also a great place for starting a business and a brand.
Jamshed: What made you move from an eleven-year career in advertising to work as a freelance yoga tutor and then to start your own brand?
Kamilla: I didn't decide. The universe decided for me. I strongly believe that things don't happen to you, they happen for you. I quit my advertising role in 2012 to become a yoga teacher. I did that for about a year and realized it wasn't for me. I went back to the corporate world in 2013 where I was happily miserable in my corporate role. It wasn't satisfying but it was comfortable, safe, and stable. I lost that job in January 2016 and I frantically looked for another job and I couldn't find one. At the time I didn't know but later I realized that it was the universe's way of putting me on the right track which would eventually lead me to my calling. Right now, I am still in the corporate world and alongside running my blog and growing my brand.
Jamshed: How do yoga and meditation affect your success in life or career?
Kamilla: I don't believe that there is any one thing that will get you success and happiness in life.
People think, let me meditate for 30 minutes a day and I will be happy or they take up yoga and think it's a magic pill for happiness. If that's what people take up yoga and meditation for then they will be very disappointed.
Yoga and meditation serve as a way to quieten the mind which is always so busy. Once that busy mind is quiet you connect to your inner voice, the soul, which is where all the answers lay and that is the place from which we are divinely guided. It can be very liberating and eventually leads to happiness and being content.
"The Snack Society is all about natural & unprocessed food. It is not about being on a diet for a certain time but more about a change in lifestyle."
Jamshed: So, what inspired you to start The Snack Society?
Kamilla: Like I said earlier, I was guided by a divine force by losing my job. I chose this line of business because I have suffered from intolerances to a long list of foods, including gluten, dairy, and refined sugar. I used to make my own treats as I couldn't find anything that was made with all-natural ingredients.
When I started The Snack Society, I saw a gap in the market for these types of wholesome foods, so I decided to make treats that taste good and are affordable.
Jamshed: So, what is 'The Snack Society' exactly?
Kamilla: The Snack Society is a blog where I post recipes and videos for all my international followers. I educate people that eating healthy doesn't mean cutting out all the good and tasty stuff.
I also use The Snack Society as a platform to promote a healthy and holistic lifestyle and sell my products.
Jamshed: How would you describe 'The Snack Society' in three words?
Kamilla: Honest. Compassionate. Kind.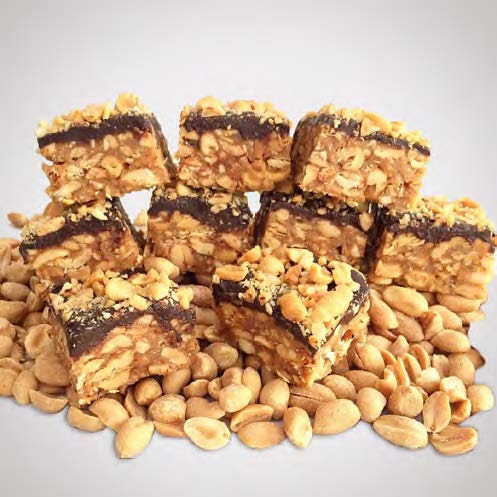 Jamshed: How has the Snack Society sustained its success since 2016?
Kamilla: There is only so much you can capture in a picture. Pictures show the good side of things but there is a lot that goes on in the background. For any startup, cash flow is always a challenge, as it was and is for me. There are a lot of other challenges when starting up, like food permits and municipality approval but Dubai makes all those things quite easy and accessible.
Jamshed: Where do you operate from? And, do you plan to expand anytime soon?
Kamilla: Currently just in the UAE, but I am definitely looking to expand to the Gulf countries and eventually go international. I am launching my cookbook in June 2020 in the UK so that would be a start.
Jamshed: What happens to your body when you go gluten-free?
Kamilla: Gluten is not a really bad guy as the media plays it out to be, unless you are highly intolerant, but a lot of gluten creates inflammation in your body so eliminating gluten would bring down the overall inflammation within the body and therefore reduce bloating and other gut issues.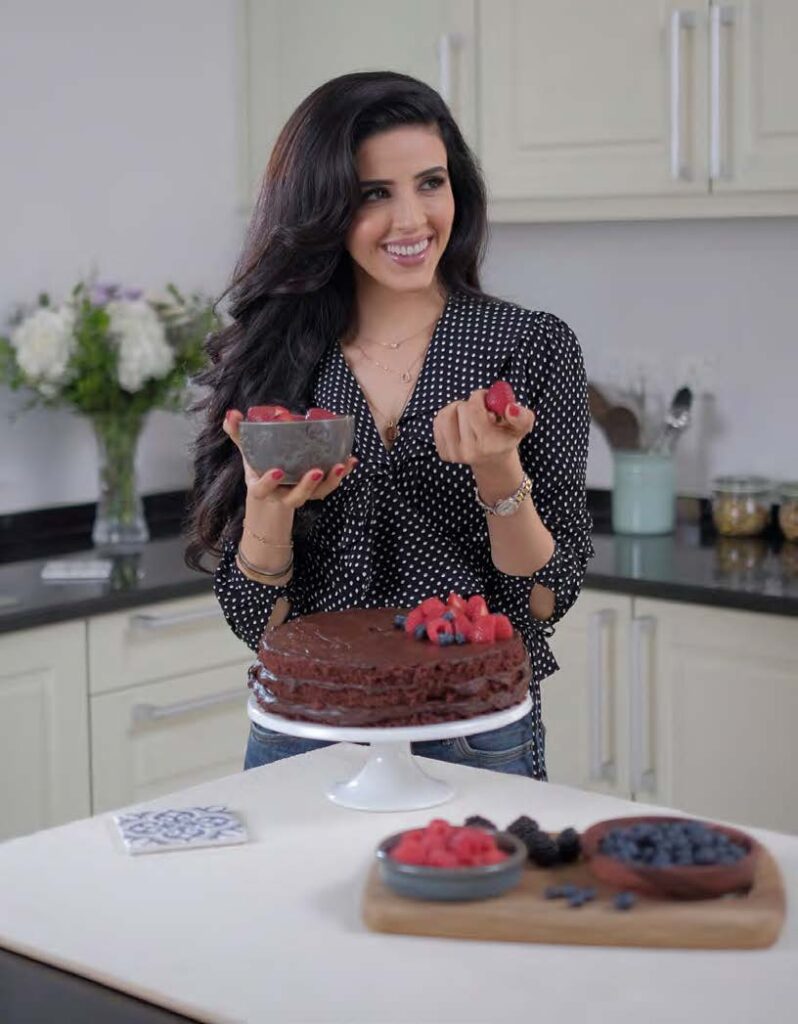 Jamshed: What would be your advice to the 18-year-old version of yourself?
Kamilla: Relax. Don't take everything so personally. Don't react to everything and anything. Be honest with yourself and with others.
Jamshed: Where do you see the future of The Snack Society in 5-10 years from today?
Kamilla: I would like to have a range of snack products worldwide and a bakery in Dubai or California. I would also like to publish a few cookbooks.
Jamshed: Our readers would love to know five of your quotes that you are inspired by?
Kamilla:
When someone shows you their true colours the first time, believe them.
– Maya Angelou
When there is drama, there is unresolved trauma.
You needed to learn it, so I took you through it.
– The Universe
Turn your wounds into wisdom.
– Oprah Winfrey
Things that happen to you, they happen for you.
Jamshed: What is your fans' favorite and bestselling piece at 'The Snack Society's'. Can you share the recipe?
Kamilla: I would say the Snickers Bites are the favorite because it reminds people of their favorite childhood treat.
The ingredients are simple
– peanuts, dates, peanut butter, coconut oil, and chocolate.
In a food processor, mix the dates, cacao powder, coconut oil, coconut cream, peanut butter, and vanilla powder until the mixture becomes creamy and smooth.
Then add the peanuts and pulse it a few times so that the peanuts remain chunky.
Line a baking tray (I use a 21 x 21cm) with baking paper, put the mixture in the tray, and even it out with the back of a spoon.
Freeze the mixture for about 3-2 hours.
While the mixture is in the freezer, start making the chocolate layer by mixing all the ingredients and mix well with a whisk until a smooth chocolaty topping forms.
Spread the chocolate on top of your mixture and top with crushed nuts.
Leave the Snickers tray in the freezer for a further hour so that the chocolate sets.
Cut, serve, and enjoy.
The "Blue Spirulina Cheesecake" baked in The Snack Society is my favorite. Order yours on thesnacksociety.com/shop/. Get acquainted with the recipes on #thesnacksociety Youtube Channel and Instagram.