Barikab Agricultural Economic Zone (BAEZ), Beacon of Hope for Afghan Investors and Farmers

- First Phase of Barikab Agricultural Economic Zone, Dehsabz, North Kabul
Background
Domestic industries are undoubtedly very important in any economy. John Gay says, "in every rank, both great and small, it is industry that supports us all." There is also a Latin proverb that says, "to industry, nothing is impossible". Afghanistan is a landlocked agricultural country where the Afghanistan National Peace and Development Framework (ANPDF) regards agriculture as one of the three long-run drivers of growth. ANPDF also recommends that, "Afghanistan must foster investment, both public and private, foreign and domestic, and it must over time replace development assistance with sustainable sources of national income." ANPDF also predicts that "there is a long-term potential to change Afghanistan from an importing and agrarian country to an agro-industrial exporting nation. This can happen by promoting agro-industry, improving quality control, expanding cold chain facilities, and introducing better packaging that reduces waste and spoilage." Considering the provisions of ANPDF and the vision of President Ghani about changing Afghanistan into a major economic hub in the next twenty years, the work to establish economic zones in the capital region's four corners of south, east, west and north was initiated by Capital Region Independent Development Authority (CRIDA).
As per the official direction of the Islamic Republic of Afghanistan – to address the long term issues caused by ever increasing population growth in the capital through concentrated economic activities and services provision – Dehsabz City Development Authority (DCDA) has been promoted to Capital Region Independent Development Authority (CRIDA). CRIDA is authorized as an Independent Budgetary Unit and governmental profitable entity within the organizational structure of the Islamic Republic of Afghanistan.
Location of BAEZ
Barikab Agricultural Economic Zone (BAEZ), located on the border between Parwan and Kabul, in close vicinity of Kapisa province and next to the highway and two major airports of Bagram and Kabul, is strategically positioned amidst the vegetable and fruit basket of the capital region. It is envisioned to be developed in four phases with the first phase completed in an area of 272 acres of land with standard infrastructure such as roads, sewerage, water and power systems in place. Once fully developed, it will span over an area of 988 acres of land with potential to create direct employment for 57,750 people. BAEZ will not only have facilities for factories to process and package fruits and vegetables, but also have facilities such as cold storages to preserve fruits and vegetables for longer periods of time so that they are exported in their best time that will benefit both the businesses as well as the farmers.
Main Objectives of BAEZ
Creating employment opportunities
Improve the trade balance
Attracting foreign investments
Dispersion of population from capital to other provinces
One stop shop for investors
Villages to complement cities
Change cities from their consumer-based culture to become dynamic self-sufficient running engines of the Afghan economy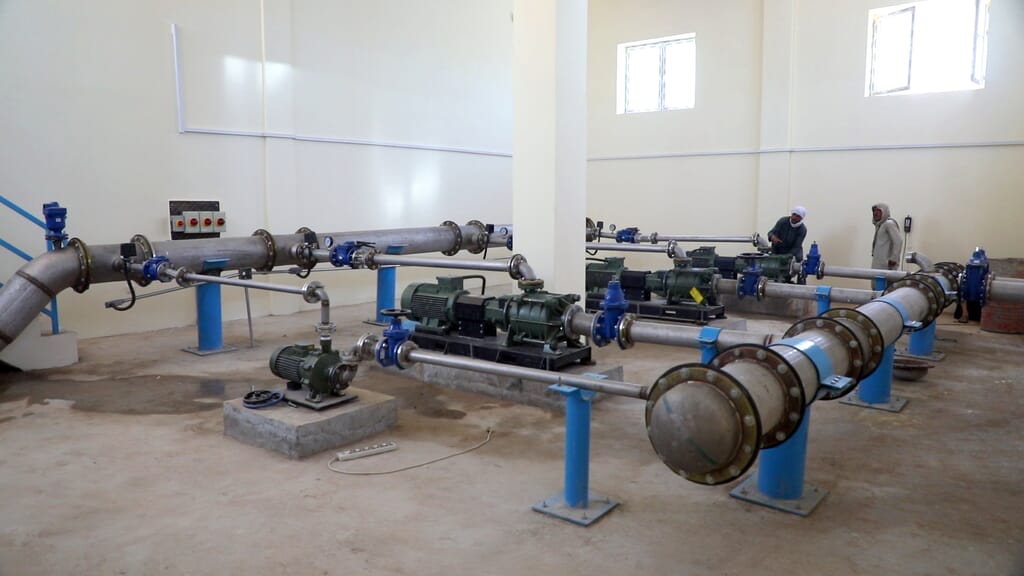 Main Features of BAEZ
Barikab economic zone was comprehensively studied by an international firms' experts in 2012. Their feasibility study determined that establishment of Barikab economic zone is economically viable and technically possible. BAEZ aims to provide a platform for investors and further strengthen the government's commitment to fully support private sector, based on which implementation of Barikab Agro-Industrial Park – first of its kind in Afghanistan – has been initiated.
Located 45 Km north of Kabul city near Bagram airfield, BAEZ encompasses a total of 400 ha (2,000 Jeribs) of land with possibility of expansion from all four sides. BAEZ will be developed in four phases. The first phase is comprised of 1023 number of plots – approximately 2000 m2 each – having all the required standard infrastructure such as water, sewerage, electric, and communication systems, along with internal roads and public facilities such as Mosques, administration offices, solid waste collection facilities, commercial buildings, fire station, guard towers, public toilets, etc.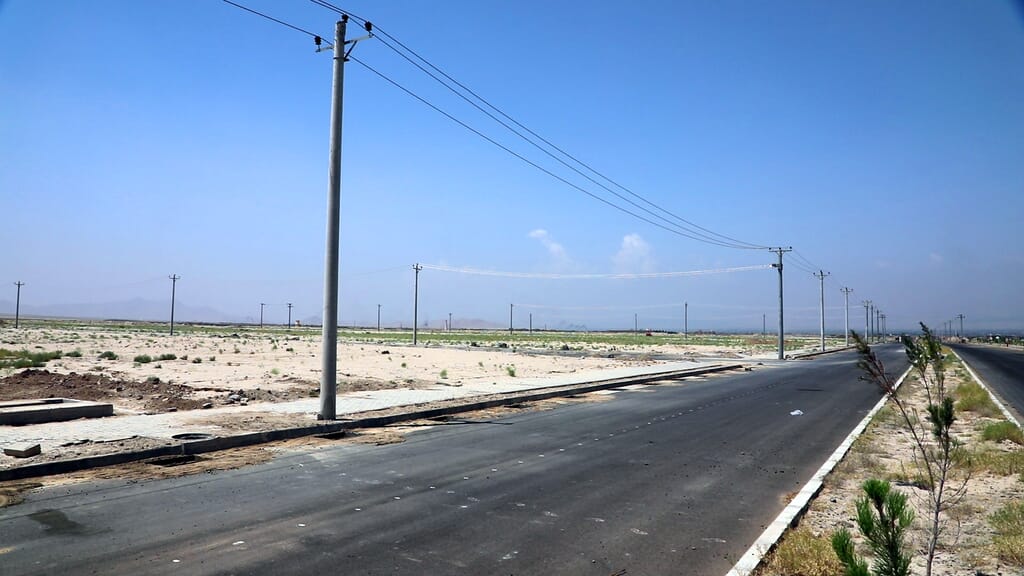 Impact
BAEZ is the first Agro-Industrial Park in the history of Afghanistan, exclusively catering to both the agricultural and industrial communities of Afghanistan. Establishment of a standard agro-industrial park such as BAEZ is going to have multi-dimensional positive impact on investors, farmers, the whole population of the capital region, and the Afghan economy.
First, it will attract investment worth up to 350 million USD by 2022. In the past few years, flight of capital from the country has been a major issue. This was the result of a lack of standard infrastructure and policy to accommodate these investments inside Afghanistan.
Secondly, it creates employment opportunities. It is estimated that at its first phase, Barikab Industrial Park is expected to attract 350 million USD in investment from private sector along with creation of 15,000 direct and 45,000 indirect employment opportunities.
Thirdly, our farmers will not be bound by the prices set by the middle-men, exploiting their urge to sell their products as soon as they are ripe or in the same season as they are ready for sale. Facilities such as cold storages in BAEZ and other economic zones will empower farmers and investors to determine the best time for their products to be sold, fighting the natural causes or the middle-men who have for centuries garnered all the profit for themselves at the expense of the Afghan farmer.
Fourthly, Afghan products will be presented to the international markets based on their requirements, – i.e. in a decent packaged form, at a minimum, – along with the opportunity for value addition. Take the example of grapes that were previously exported in plastic bags and wooden cartons that were not a match to the requirements of the Gulf, European and Indian markets. This can change with BAEZ's facilities. 
Fifthly, more exports of agricultural products will play a key role in improving the trade balance. Currently, Afghanistan's imports exceed our exports by a big margin. This can be turned around in our favor by more exports. The only commodities that Afghanistan has been traditionally good at exporting have been the fresh and dried fruits as well as vegetables and other agricultural products such as medicinal plants and herbs. A positive trade balance is also crucial to gaining foreign currency in light of declining international aid and assistance to Afghanistan.
"Employment opportunities generated by the economic zones will not only assist in reducing the unemployment rate, but empower our vision to transform Afghanistan into a major economic hub in the next twenty years".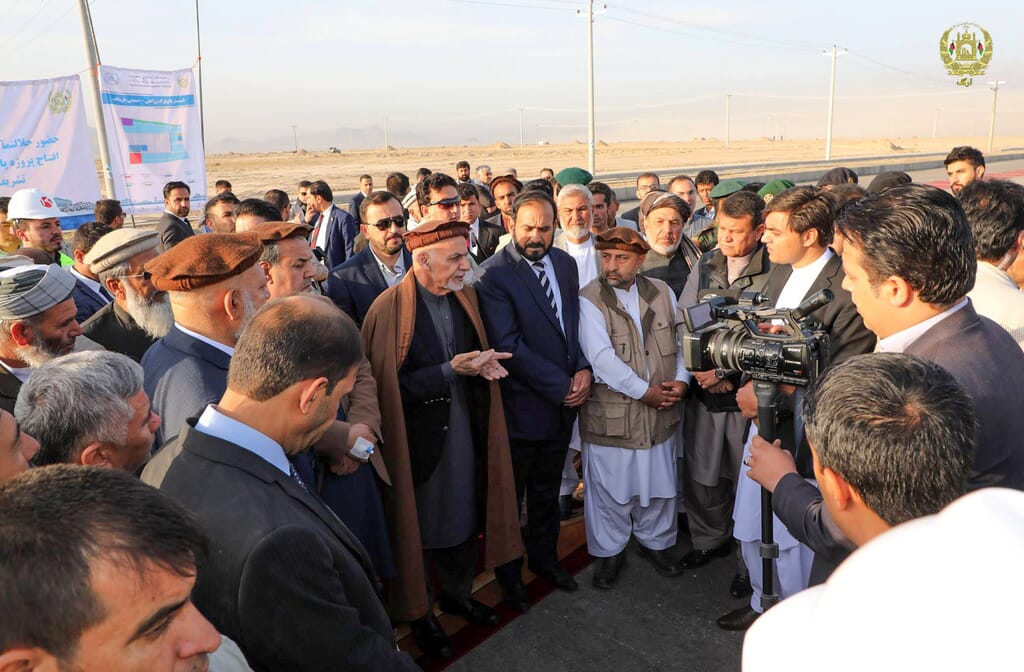 Operational Phase
After successful implementation of the first phase of industrial park, a grand inauguration ceremony – attended by senior government officials, members of the private sector, members of the upper and lower houses of the parliament, communities of neighboring provinces, elders and members of the media – took place on the 24th of July 2019. Even though the infrastructure work of the park was only recently finished, as per the direction of H.E. the President and immense interest from private sector to acquire plots for their factories, distribution of the first phase of the park, providing 393 plots for investors – has been initiated by the committee assigned by H.E. the President in 2018.
The first phase of Industrial park paved the way for investors to establish their businesses in a prominent platform. Currently, businesses that meet the below requirement of industrial park can acquire plots in the park:
100,000 USD of investment per 2,000 m2
Minimum job creation opportunity for 15 people (per 2000 m2)
Having a complete business plan. Samples of business plans and documents to acquire plots in BAEZ can be obtained from CRIDA main office, Chamber of Industries and Mines, Afghanistan Chamber of Commerce and Industries, and Ministry of Industries and Commerce.
"Barikab Industrial Park is expected to attract 350 million USD in investment from private sector along with creation of 15,000 direct and 45,000 indirect employment opportunities."

– Sami Stanekzai, CEO of CRIDA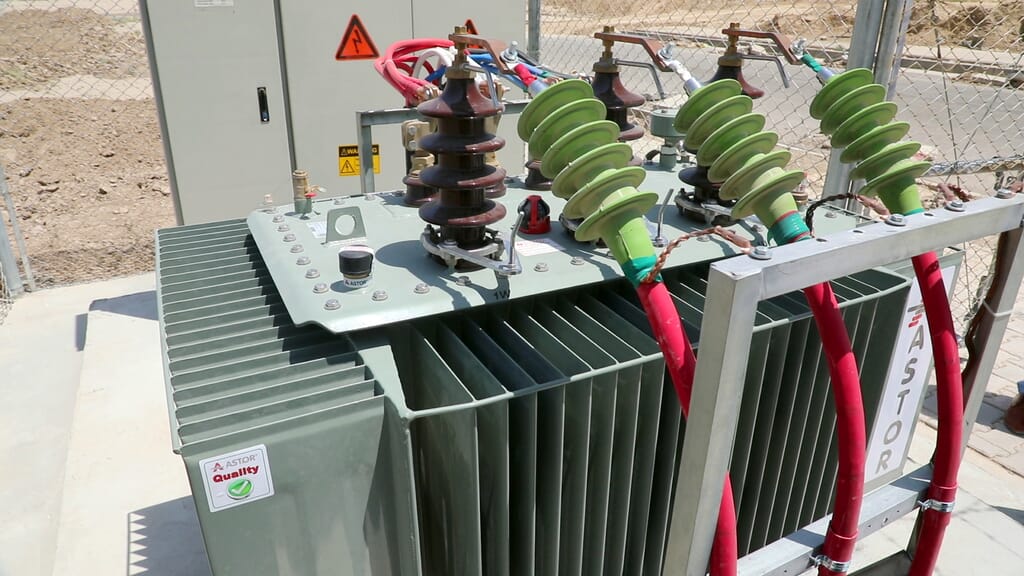 The Journey to Economic Growth Continues
With successful implementation of the first industrial park of international standard in the capital region, CRIDA is focusing next on Mohammad Agha and Maidan Shahr economic zones. Light industrial parks and Afghanistan's first logistic park will be initiated, making plots available to investors in the coming six months.
Along with Sorubi Industrial Park, CRIDA is planning to construct research centers, vocational institutes, and handicraft centers around the capital region.