Afghan Carpet Producers Sign 11 Million USD Worth of Contracts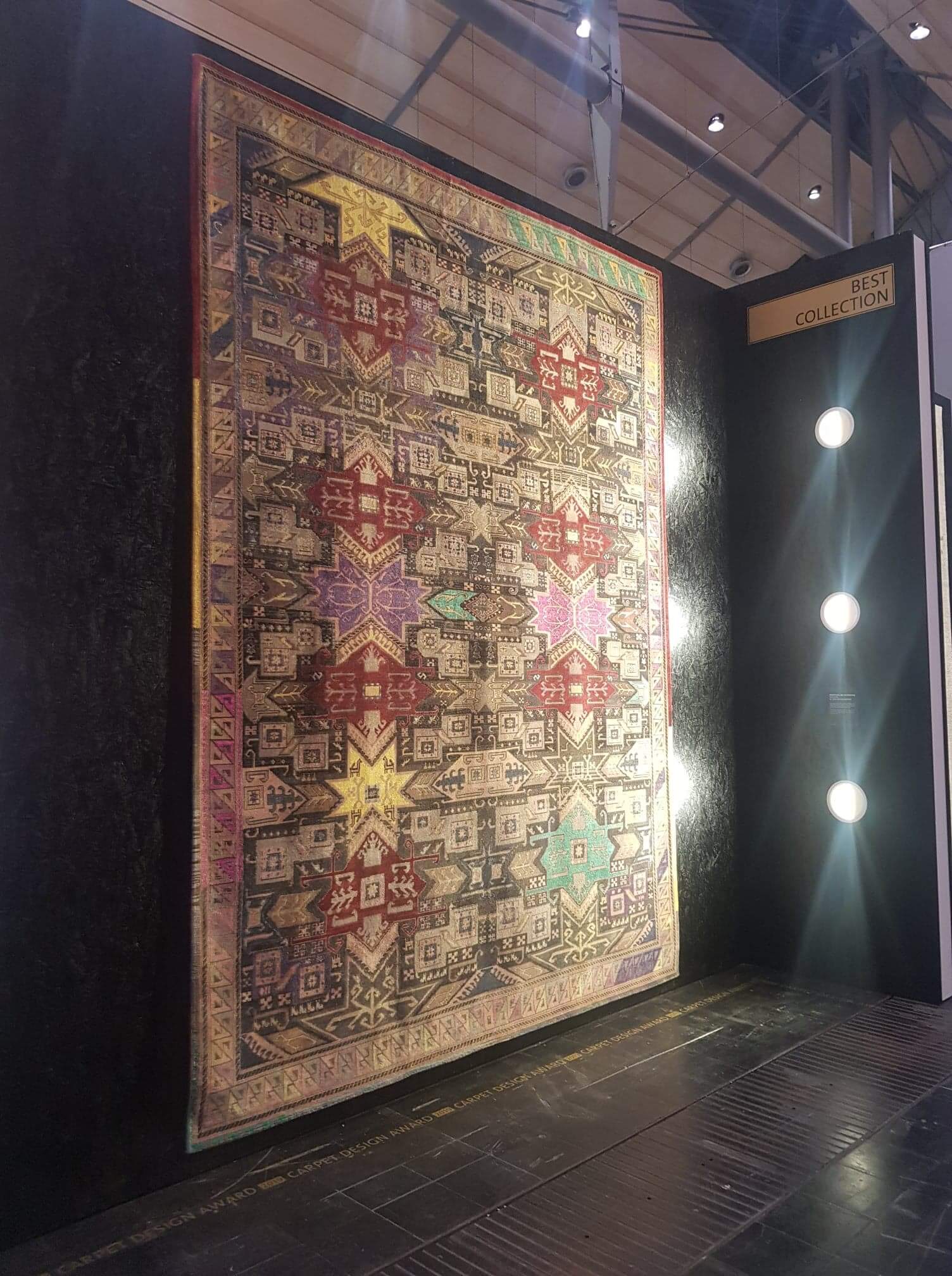 Domotex Expo, Germany
---
Over 1,400 companies from around the world participated in the Domotex Expo in Hanover, Germany in from 11-14 January 2019, where 30 Afghan carpet and rug producers attended and showcased their products through support from Ministry of Industry and Commerce (MoIC) of Afghanistan. Over the four days, the Afghan companies signed contracts of up to 11 million USD and sold $800,000 worth of carpets and rugs. The numbers could go up once more companies confirm their sales and contracts. Five Afghan business people from Italy, Germany, U.A.E., and the U.S. had also participated in the expo. Besides private sector companies, non-governmental organizations such as Turquoise Mountain and Kabul Carpet Exhibition Center (KCEC) had also made Afghanistan's presence more noteworthy. Turquoise Mountain's small yet elegant booth in the enormous exhibition space of Domotex housed discussions and negotiations with the world's renowned designers for new contracts to support Afghan producers working with the organization. KCEC's booth showcased beautiful samples of hand-made carpets from 16 companies from Afghanistan, seeking potential purchase contracts for the Afghan carpets.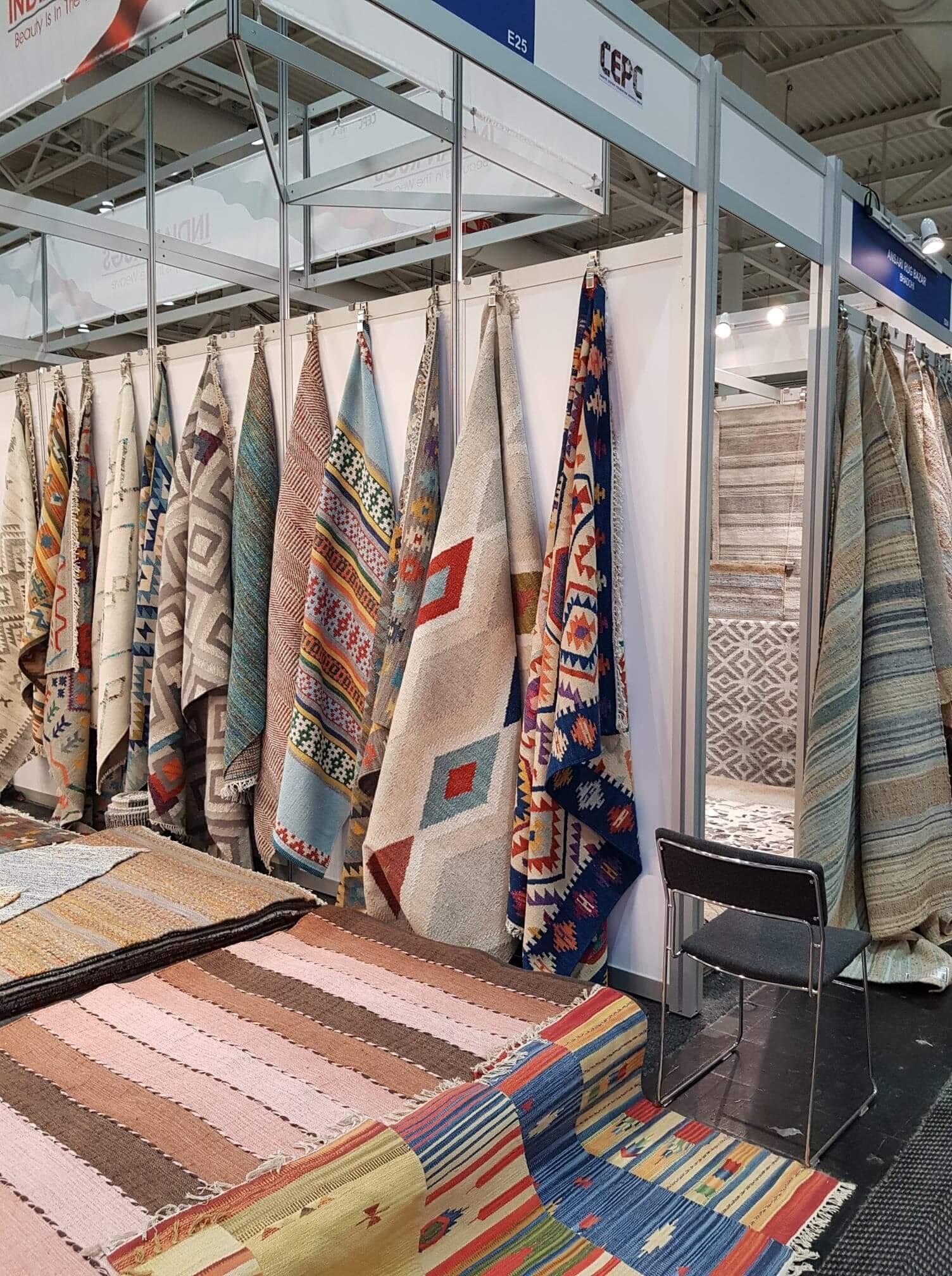 Afghanistan's carpets have a prestige of its own in the global hand-made carpets markets. One visitor said, "Afghan carpets are unique for they present a balance between their original historic roots and appealing innovation that 21st-century buyers find highly valuable." Extreme innovation in hand-made carpets of India and lack of a change in Iran's carpets have left space for Afghan carpets to keep shining as a signature of quality, design, and history. Another carpet researcher said, "Afghanistan produces carpets with a soul by staying true to have their origins". Despite its historical value and unique quality, Afghan carpets have an estimated 1% of the global market share for hand-made carpets, while India, Pakistan, and Iran have 50% of the share. Only a sound strategy, government support, and active participation of the private sector can increase Afghanistan's market share.
Domotex is organized annually and brings together the world's major carpet buyers and sellers under one roof to showcase products and sign sales agreements. Beyond sales, Domotex brings innovations from around the world where participants present the best of their countries' products. Domotex continues its exhibitions in the U.S. in February; China in March; Turkey in April; and Mexico in October 2019. Domotex launches in Hanover Germany again in January 2020.
"Afghan carpets are unique for they present a balance between their original historic roots and appealing innovation that 21st century buyers find highly valuable."