During the last two decades, groundwater in the Kabul region has been extensively exploited to the extent of causing significant drawdowns. This decline is due to a mass utilization of these groundwaters and not reviving them back.
The Afghanistan Research and Evaluation Unit (AREU) recently launched a comprehensive research paper with recommended policies, titled "Surface Groundwater Interaction in the Kabul Region Basin", authored by Dr. Najibullah Sadid – associate researcher at the Federal Waterways Engineering and Research Institute in Germany.
This research implies that the groundwater sustainability in the Kabul region basins faces many challenges, but there are also opportunities. If central Kabul sub-basin is viewed as an integral part of its four neighboring sub-basins, it becomes clear that area's with groundwater availability is not located farther away from the largest extraction areas. Long-distance water supply from neighboring Panjsher, Shamali, and Logar sub-basins can bridge the gap between groundwater availability and use and, therefore, can actively reduce the stress on groundwater in central Kabul sub-basin.
See Also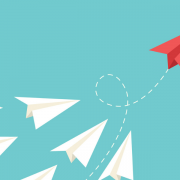 Click here to read the full report.